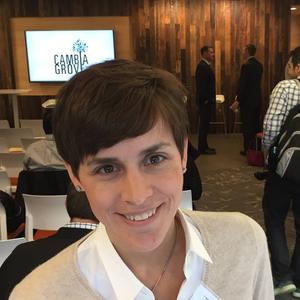 Jessica Tonani has over two decades of experience in life sciences working for leading companies and co-founding multiple start-ups in the genomic, consulting and life science spaces. Currently, Jessica is the CEO of Verda Bio Research; a marijuana research company which she co-founded. Verda Bio Research received the first cannabis research license in the country.
Verda Bio has sequenced the genomes of Cannabis Sativa plants, collaborated with leading research institutes, and tracked feedback from users to create a high-quality line of plant-based topicals; commercialized under the trade-name Basic Jane.
Jessica has been named one of the most interesting people in cannabis by Seattle Times and a cannabis Leading Lady by Cannabis Now. Additionally, Jessica has been widely quoted as an expert in publications such as Nature, Science, Popular Science, Bloomberg, High Times, Genome Technologies and Entrepreneur.