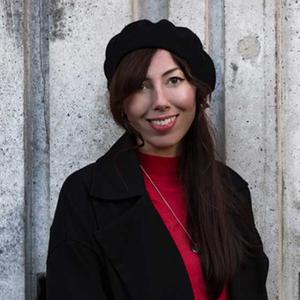 Esther Johnson (MA Royal College of Art) works at the intersection of artist moving image and documentary. Her poetic portraits focus on alternative social histories and the relationship between history, memory and storytelling. She is particularly interested in neglected and marginal stories that may otherwise remain hidden or ignored. Recurring themes include heritage, tradition, folklore, regeneration, and exploration of architectural vernaculars and the inhabited environment. Work has exhibited internationally in 40+ countries, and has also featured on television and radio.
Current projects include DUST & METAL, a feature-length film with live score looking at freedom through the history of motorbikes in Vietnam. Her WW1 centenary feature film ASUNDER premiered at Sunderland Empire and Barbican, London, with a live score by UK bands Field Music and Warm Digits, performing with the Royal Northern Sinfonia.
Johnson is former recipient of the prestigious Philip Leverhulme Prize in Performing & Visual Arts, and is Professor of Film and Media Arts in the Art and Design Research Centre at Sheffield Hallam University, UK.
Events featuring Esther Johnson