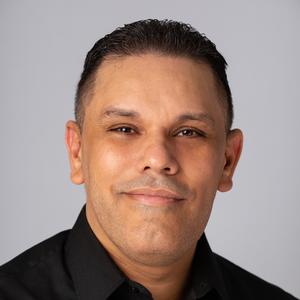 Elfi Martinez is a walker of several worlds. From Chicago to Wall Street to Hollywood, his eclectic life experiences have honed a unique worldview and creative approaches to obstacles and opportunities. He cultivated his ability to create and communicate emotionally resonant messages while writing for TV as a selectee to the prestigious Warner Brothers Television Writers' Workshop and the CBS Writers Mentoring Program.
Elfi is an independent Organizational Development Consultant – specializing in Leadership Development, Emotional Intelligence, Business Development, and Diversity & Inclusion for various clients.
Elfi's earned an MBA in Corporate Finance and Accounting from the Simon School of Business at the University of Rochester worked as an Assistant VP in Securities Lending for the Bank of New York.
Elfi gives back to the Latino Community as a member of Prospanica where he held several leadership positions including VP of Marketing and Corporate Relations in Philadelphia.