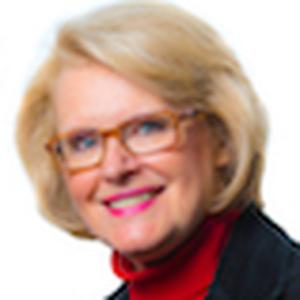 Jill Geisler is the person newsrooms worldwide turn to when they want first-class leadership and healthy cultures. She's taught in news organizations from Boston to Bhutan.
The veteran broadcast journalist holds the Bill Plante Chair in Leadership and Media Integrity at Loyola University Chicago and is the Freedom Forum Institute's Fellow in Women's Leadership, heading its Power Shift Project, which was born in the wake of the #MeToo scandals in media. As of 2020, she has trained over 200 leaders to deliver the Power Shift's Workplace Integrity curriculum in their organizations. The content is customized for media organizations, fights harassment and discrimination, and builds allies.
Jill is known for the practicality, humanity and humor she brings to her teaching and coaching. She's the author of "Work Happy: What Great Bosses Know" and two related podcasts, and writes a management column for the Columbia Journalism Review. For sixteen years, she guided the leadership and management programs of the Poynter Institute. She holds a bachelors degree in journalism and a masters in leadership studies.
Jill was among the country's first female TV news directors and has been inducted into multiple media halls of fame. Her management mantra is "Life's too short to work with jerks."
Events featuring Jill Geisler
Events featuring Jill Geisler