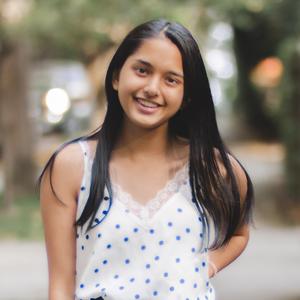 Archika Dogra is a 17 year old social entrepreneur from the Greater Seattle Area. Her work pivots around using technology for social good, both through research and outreach.
Archika is the Co-Founder of the EduSTEM Initiative, an international organization that educates, encourages, and empowers minority youths through STEMX education, integrating STEM with fields such as political science and entrepreneurship across 190+ workshops, programs and camps. Since 2017, EduSTEM has brought STEMX education to 2,000+ disadvantaged and minority youths in 6 countries and 19 locations globally. Through social impact based programming, EduSTEM has received support from organizations such as Microsoft, Disney, AI4ALL, and Vital Voices.
Alongside education-based activism, Archika has worked under NASA, University of Washington, and Stanford University on computational and machine learning projects for social good.
For her work, she has been recognized as a 2019 Global Teen Leader and 2019 The Mars Generation 24 under 24 Awardee. Having spoken at the 2019 World Innovation Summit for Education in Qatar and Fast Company Innovation Festival in New York City, she is a strong believer in the power of the youth narrative. Ultimately, Archika envisions a future where technology is used to uplift marginalized communities and equalize the playing field.
Events featuring Archika Dogra