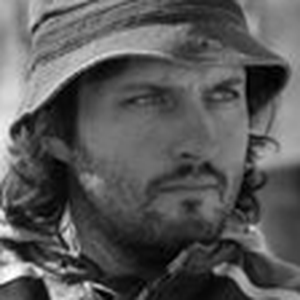 ROBERT RODRIGUEZ
Co- owner and president of Troublemaker Studio
Robert Rodriguez is a film director, screenwriter, producer, cinematographer, editor and musician. He is also the Founder and Chairman of El Rey Network, a 24-hour, English-language lifestyle network.
Rodriguez has written, produced, directed, and edited a series of successful films including El Mariachi, From Dusk Till Dawn, the Spy Kids franchise, Sin City, and Machete.
Rodriguez recently collaborated with director James Cameron on the film Alita: Battle Angel. The film premiered globally on Febrauary 14, 2019. Rodriguez directed and James Cameron served as producer.
To commemorate the 25th anniversary of El Mariachi Rodriguez went back to his roots and challenged himself to make a feature film under the same constraints he had in 1992, 7000 dollars and only 14 days to shoot. That film is titled Red 11. The production of the film was also documented for a 6-part docu-series featuring Rodriguez and his son, Racer, making the film called Rebel without a Crew: The Robert Rodriguez Film School. Red 11 and a sneak preview of the docu-series had its world premiere at SXSW in March of 2019
In 2017, Rodriguez, alongside his sons Racer and Rebel, formed Double R Productions, a development and production company with capabilities to produce media projects across film, television, gaming, and interactive platforms. In addition to Red 11, Double R produced a state of the art VR live-action short called the The Limit as well as as a new feature film, We Can Be Heroes, in partnership with Netflix.
He resides in Austin, Texas
Events featuring Robert Rodriguez
Events featuring Robert Rodriguez