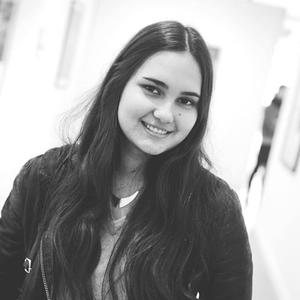 Alesandra Miro-Quesada is Creative Technologist at Happy Finish. After graduating with a 1st in Moving Image from creative stronghold Central Saint Martin's, Alesandra's background in 3D Motion Graphics and Animation lead her to discover the world of interactive technology.
Focusing her practice on Virtual and Augmented Reality, Alesandra is constantly demoing and use-casing the newest SDK releases to ensure she moves as fast as the tech does. Over the past two years at Happy Finish, Alesandra has further expanded her practice to encompass Artificial Intelligence, extensively researching how the creative sector will benefit from the use of new tools such as Machine Learning.
Having worked for clients such as Mario Testino, the Royal Academy, Universal Studios and the BBC, Alesandra is striving to fuse inventive design ideas with groundbreaking technology to narrow the gap between science, maths and creativity and to test what's possible in the world of future tech.
Events featuring Alesandra Miro-Quesada