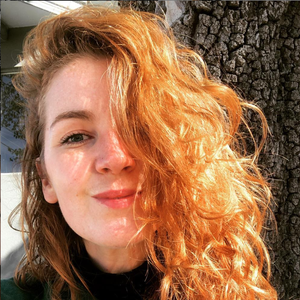 Hi! I'm an editor born in Melbourne, Australia and based in New York.
Formerly the Ideas Editor at Quartz and the Editor of Kinfolk magazine, I have fused my background in lifestyle journalism with my passion for emerging science and technology. I bring a quality-of-life focus to the future's most pressing topics and translate dense, academic subjects into engaging content. I have edited New York Times and Wall Street Journal best-selling books, concepted innovative digital projects, and led award-winning teams of journalists and designers.
Aside from editing and writing, I'm a public speaker, workshop facilitator, and panel moderator. I've spoken about blockchain at the UN, facilitated cross-council sessions on future-proofing technology for the World Economic Forum, MC'd the AI stage at Web Summit, and presented on evolutionary psychology at Creative Mornings. Offstage, I am also a member of the WEF's Future of Quantum Computing Council and a fellow at the N Square Innovation Network, focusing on raising awareness of nuclear weapon proliferation.
I specialize in making obtuse content accessible and complicated ideas simple. Whether that's a whitepaper on a new economic theory, a short film on the ethics of gene editing, or a children's book on the microbiome, I'm interested in using unexpected mediums to bring awareness to the world's most important issues.
Events featuring Georgia Frances King