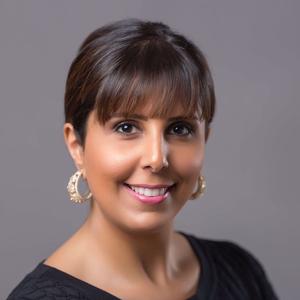 Mona Al-Mukhaizeem is the cofounder of Sirdab Lab, the first coworking space in Kuwait and one of the main pillars of the startup ecosystem in the country. She is also the managing partner of Savour Ventures, the first accelerator program in Kuwait, and the first in the Middle East and North Africa (MENA) region to focus on the food sector.
Previously, Mona worked in M&A Transaction Advisory Services at Ernst & Young and as an Investment Manager at Global Investment House. In 2012, she helped launch Alchemist Accelerator, a venture-backed business accelerator in Silicon Valley, and was a consultant at Naxuri Capital, a seed fund investing firm.
Mona specializes in seed funding, private equity, and venture capital. She has an MBA from Hult International Business School, San Francisco and a BSc in Industrial Engineering from Kuwait University.