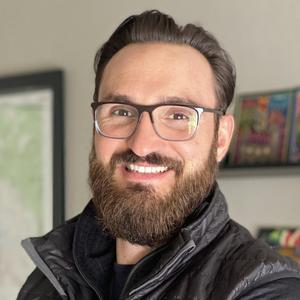 Taylor Johnson is an esport performance expert creating the possibility of transforming the esports industry and millions of people worldwide with performance programs and education on health and wellness.
Johnson has built comprehensive initiatives for elite training, research, and education for 5 professional esports organization, 15 professional teams, and a developmental academy.
He is the Chief Performance Engineer for Statespace, a neuroscience and AI gaming company as well as a private consult. At Statespace, he leads the gaming and esports training and education initiatives, innovation and special projects, and navigates business strategy and partnerships.
Prior to his work in esports, he worked with a number of collegiate and professional sports teams, including the San Francisco 49ers as an Assistant Strength & Conditioning Coach. During his stint at the Niners, he was in charge of the physical preparation and rehabilitation of the players as well as developing and implementing the team's nutrition and sports science/wellness program.
He has both a Master's Degree in Exercise Science and Rehabilitation and a Bachelor's in Exercise Biology as well as certifications in strength and conditioning training, corrective exercise, nutrition, and sports performance.
Events featuring Taylor Johnson