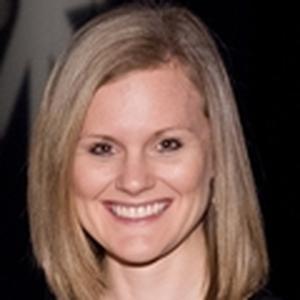 Krisita Burket is an award-winning communications professional with nearly 13 years' experience, including close to 10 at Hanger, Inc., a leading provider of orthotic and prosthetic patient care services and solutions. Among Krisita's responsibilities as the Vice President of Public Relations and Communications, she manages the company's presence in the digital space, including initiatives to use technology to reach patients more efficiently and effectively. Krisita has bachelor's degrees in Communications and Sports Management and a master's degree in Integrated Marketing Communication, both from Florida State University. Her professional awards and recognitions include the Public Relations Society of America's Silver Anvil Award of Excellence for her work surrounding Hanger's efforts in Haiti following the 2010 earthquake and a J.E. Hanger Award for Collaboration (Hanger's highest level of employee recognition).
Through her work at Hanger, Krisita has come to personally know many people with limb loss and limb difference, and see the power of peer mentorship to encourage and motivate them. Krisita pioneered the idea to transform the peer mentorship experience through virtual reality, and went on to co-develop MiGO VR with Mutual Mobile as a partner.
Krisita has taught at the college level as an adjunct professor at the University of North Florida, taught professional courses, acted as the host / moderator for many Facebook live videos produced by Hanger's marketing and PR teams, been interviewed on live TV, and emcee'ed in front of 1,500+ people at Hanger's annual conference. She is a skilled public speaker and moderator who is excellent at managing conversations to be inclusive.