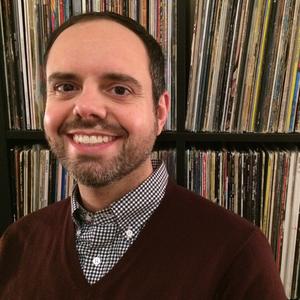 Paul Rocha has over 20 years of experience working in the music industry. Prior to joining the Secret Road team, he worked for labels, distributors, and publishers/synch agencies like Capitol, Astralwerks, Mute, Nettwerk, Secret City Records, West One Music, and North Star Media. Paul has also worked directly with artists as both a manager and tour manager.
Paul has secured high-profile placements in film, television, and advertising including HBO's Scenes From A Marriage trailer, Amazon's All or Nothing: Toronto Maple Leafs / Juventus, Hinterland Studios "The Long Dark" Nintendo Switch trailer, T-Mobile, Verizon, IBM, American Airlines, Tostitos, Netflix's Feel Good, FX's Better Things, FOX's 9-1-1, TNT's Snowpiercer, No Ordinary Man Billy Tipton documentary, and more!
When he is not busy perfecting his pizza dough recipe, Paul loves road-tripping, exploring new places and watching Drag Race with his wife and Beagle-Dachshund mix, BeeGee. Fun Fact: Paul DJ'd Arcade Fire's first Los Angeles show at Spaceland on December 7, 2004.
Events featuring Paul Rocha