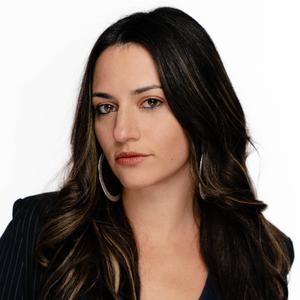 Valerie Steinberg's film producing credits include HAIR WOLF (dir. Mariama Diallo; SXSW 2018; Sundance Jury Award winner for US Fiction Short Film 2018; presently on HBO), FRY DAY (dir. Laura Moss; world premiere SXSW 2017; Student Visionary Award winner at Tribeca 2017), METRONOME (IN TIME) (dir. Scott Lochmus, world premiere Tribeca 2019), and EVERYBODY DIES! (dir. Frances Bodomo), which is part of the premiere episode of the HBO series RANDOM ACTS OF FLYNESS, as well as the omnibus feature COLLECTIVE:UNCONSCIOUS (world premiere SXSW 2016).
She is the producer of Jake Wachtel's upcoming feature film IN THE NEXT LIFE, which shot in Phnom Penh, Cambodia. This Buddhist sci-fi thriller was developed at the Hong Kong Asia Film Financing Forum, and is presently in post-production. She is also the Consulting Producer of Ash Mayfair's Vietnamese period drama feature film THE THIRD WIFE (2018 TIFF award winner).
She is a 2019 Film Independent Producing Lab and Fast Track Fellow, as the producer of Elegance Bratton's upcoming feature film THE INSPECTION, which was also a recipient of the 2019 Tribeca All Access grant.
Valerie earned her BA in Philosophy and Chinese at Yale University.
Events featuring Valerie Steinberg
Events featuring Valerie Steinberg