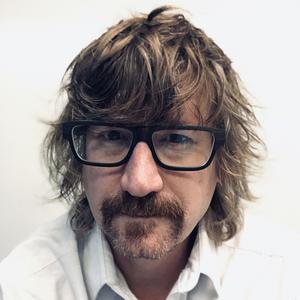 ared Ficklin is a designer and technologist with two decades experience creating products and visions for major companies.

Jared designs with technology and has a passion for innovative or unique interaction models especially those involving interesting inputs and outputs like touch, multi-touch, voice, gesture, sensing and projection. His philosophy is "Think by Making, Deliver by Demo" and employs user experience simulation as a method for quickly bringing products to life and as a method for finding new experiences when applying innovative technologies.

Jared spent 14 years of his career at frog design contributing to the visions, strategy, intellectual property and products of clients like HP, Microsoft, AT&T, LG, SanDisk, Motorola & many more. His work has generated patents & has reached the market place through successfully launched products. Jared's work integrating technology into to the design process at frog design led to the honor of being named one of 4 frog fellows.

Jared is an evangelist and co-creator of the cable car based mass transport vision known as The Wire. He is also the Co-Director of the Austin Public Skatepark Action Committee helping design and construct quality concrete and steel skateparks for Austin, TX.
For many years Jared directed the SXSW Interactive opening party which served as an outlet for both interactive installations and a collective social experiment hosting over 7000 guests. In 2012 his passion for sound visualization led to the honor of being the first to bring live fire onto the TED stage in his talk "Eyes Can Hear" and he was once a cowboy in 1867 for the PBS living history experience known as Texas Ranch House.
Events featuring Jared Ficklin