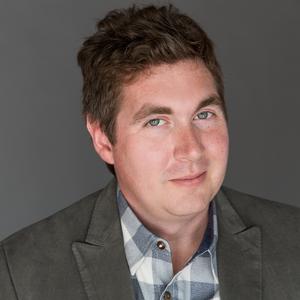 Andrew Logan is a writer and producer based in Austin, TX. As a writer, Andrew was listed on the 2015 Black List for the screenplay he co-wrote with Taylor Allen called CHAPPAQUIDDICK, a political thriller that chronicles the true story of what is described as the seven most dramatic days of Senator Ted Kennedy's life. The film, directed by John Curran, and starring Jason Clarke, Kate Mara, and Ed Helms, will open in theaters nationwide on April 6, 2018.
In 2015, Andrew produced the SXSW competition feature 6 YEARS directed by Hannah Fidell and executive produced by Mark and Jay Duplass, as well as the SXSW premiere of the music documentary THE JONES FAMILY WILL MAKE A WAY. He was also an executive producer on Rick Alverson's ENTERTAINMENT, which premiered at the 2015 Sundance Film Festival.
Additionally, Andrew co-produced two 2014 Sundance Film Festival premieres: Kat Candler's HELLION, starring Aaron Paul and Juliette Lewis and distributed by IFC Films, and Todd Rohal's RAT PACK RAT, which won the Special Jury Prize for Unique Vision. He also produced UNTIL WE COULD, a short film directed by David Lowery & Yen Tan and narrated by Robin Wright & Ben Foster, which screened at Outfest Film Festival and the Cannes Court Métrage in 2014.
Andrew also served as a story consultant on the documentary RICHARD LINKLATER: DREAM IS DESTINY, which premiered at the 2016 Sundance Film Festival and was released by Sundance Selects.