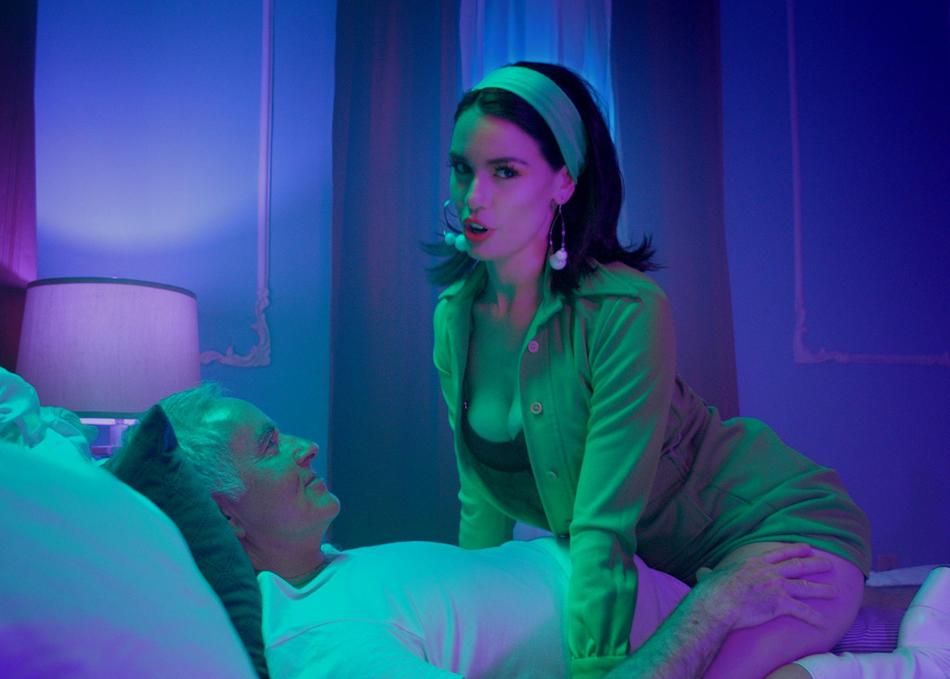 Program Details:
Primary Entry: Platinum Badge, Film Badge
Secondary Entry: Music Badge, Interactive Badge, Film Festival Wristband
Genre: Documentary
Runtime: 107 mins
Program Includes:
This film explores "meet the team" pages at a variety of different video and advertising companies. Every team has a diverse representation of dogs but no black people. "Affurmative Action" seeks to ask the question "how far have we come?"
---
Filmmaker Carol Nguyen interviews her family to craft a portrait of love, grief and intergenerational trauma.
---
In the rural mountains of Virginia, "Scarface" started a fight club in his backyard called Streetbeefs. Nicknamed after the burn scars on his face from being trapped in a house fire as a child, Chris is a former convict and felon. After losing many of his friends in the area to shootings and stabbings, he created the organization to combat gun and knife violence in a more controlled and moderated environment. What started out as an informal conflict mediation program turned into a greater community more powerful than Scarface could have ever imagined.
---
In Japanese, there's a specific word for an unborn life. Mizuko, which means "water child," is used to refer to both miscarried and aborted pregnancies. In addition to this word, there's a ritual for grief that allows women to metaphorically return their water children to the sea. Narrated by a Japanese American woman, Mizuko tells the story of her abortion in the US against the backdrop of this cultural context.
---
A cinematic tale of deportation, migration, displacement and opportunistic capitalism, Call Center Blues follows four characters as they struggle to make sense of their lives in Tijuana. Each with a vastly different story, they are all linked by their displacement and the sole choice of call center work they have in a country that is so unfamiliar and oftentimes frightening, yet other times a ray of hope. Tijuana becomes their home, a place defined by the border but yet defiant towards it, a no man's land where everything and everyone feels transient. These characters paint a picture of love, loss and longing - for home, for an American Dream deferred, and for justice.
---
Every weekday, dozens of inmates are released on parole from Huntsville State Penitentiary, the largest prison release center in Texas. With a bus ticket voucher and $100 release check, most of them take in their first moments out with phone calls, cigarettes, and quiet reflection at the Greyhound station up the block. In this pivotal moment, between incarceration and freedom, a myriad of complicated emotions arise before the bus arrives to take them home.
---
University student by day, escort by night, Andrea Werhun led a secret life under the alias "Mary Ann." To her horror, Andrea discovers outrageous online reviews of Mary Ann's sexual performance written by self-proclaimed "hobbyists." In this hybrid documentary, hobbyist and escort perspectives collide with hilarious and revealing results. And when the sex work narrative is controlled by johns, there are darker consequences than just a bad Memoir," the acclaimed illustrated art book created in collaboration with the film's director, Nicole Bazuin. review. Modern Whore is a rare sex work narrative told and performed by the sex worker herself. The film is an adaptation of "Modern Whore: A
---
In 1900, Sigmund Freud began treating a 17-year old girl he called "Dora." Her parents brought her to therapy after she accused a family friend of sexual assault. Freud's account of his sessions with Dora was the only major case history he published of a female patient. Intercutting his published text with a scripted version told from Dora's point of view, Hysterical Girl revisits this landmark case. Woven throughout are several decades of cinema, Congressional hearings, and media coverage. What emerges is a portrait of the grip that Freud's theory of hysteria has had on popular culture over the past century and into the present day.
---