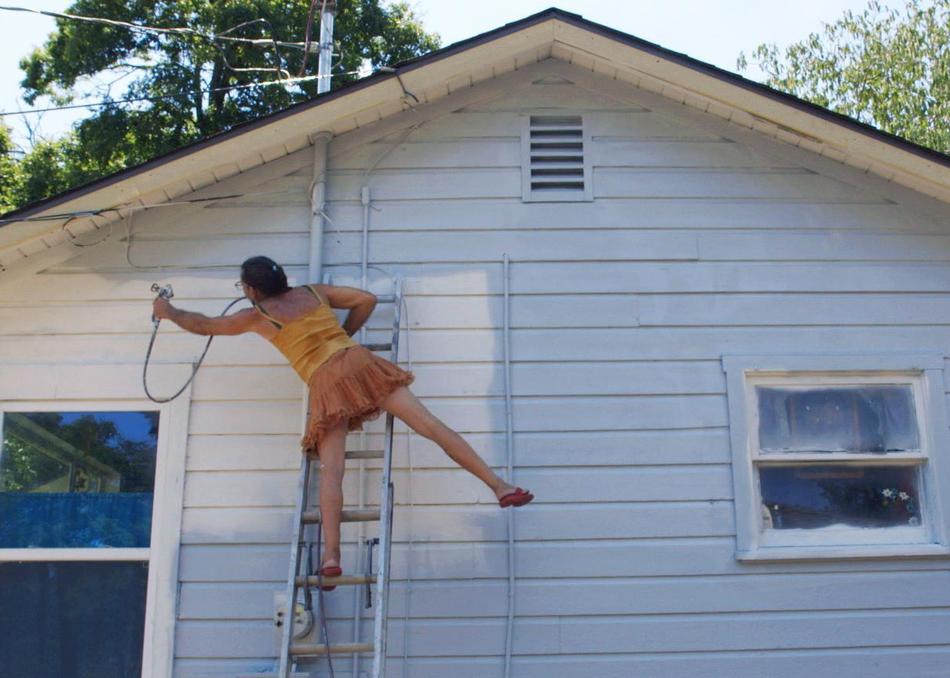 Program Details:
Primary Entry: Platinum Badge, Film Badge
Secondary Entry: Music Badge, Interactive Badge, Film Festival Wristband
Genre: Animated Comedy Documentary Drama
Runtime: 93 mins
Program Includes:
A young woman is caught in a lie by her suspicious mom. With tensions already high from recently losing a loved one, their relationship unhinges.
---
A woman surfing in the Gulf of Mexico after a hurricane, collides with a carcass washed out to sea in the storm. Attacked by parasites and facing a doubtful doctor, she heals the visceral effects on her body and environment by herself. Biters is a horror movie about taking care of our planet.
---
In 1997 J. David Bamberger broke ground on the first ever man-made bat cave. Bamberger, the esteemed conservationist and erstwhile co-founder of Church's Chicken, knew he was creating a spectacle, and the press ate it up. Journalists from New York to Berlin covered the story. "He's going batty," one headline read.
4 years after the cave was built, it stood empty. Then, on a hot summer day in August, a journalist from San Antonio followed up and scooped the story. There were no bats. As he prepared a story on "Bamberger's Folly," Bamberger took one last walk up to the bat cave and witnessed ten thousand bats began streaming out. It is the only successful man-made bat cave in the world.
---
The locations of the stories and the accents of the voices will be purposely ambiguous as to put emphasis on the experiences rather than the politics behind the struggle.
The point of the film is to show how visceral the fear and pain of living in a world where you have little to no control over the machinations of corrupt governments and the violence of mob mentality chasing warped ideologies.
Like battle raps of struggle, each story will ratchet up the experiences. A fight to be born, a fight to survive, a fight to find your place and the fight to maintain. All degrees of the same struggle.
---
Talk Outside is a satire about two macho guys looking for a place to fight after a disagreement at a biker bar. Their search for the right location turns into an adventure, where they travel together through the wild and become friends along the way.
---
Rules for Werewolves is a dual narrative investigating a youthful wolfpack of post-recession house squatters.
Tanya, a new recruit, guides us through a pack B & E / household takeover; a whirling mass of youth looting their diverse wants and needs into colour-coded backpacks.
Throughout, we hear Bobert. He's narrating a story from his troubled time before finding (or possibly founding) the werewolves that subtly mirrors and adds context to Tanya's path. His story swirls around the pack, illuminating connections between art and artist, hope, community and loneliness. By the time the cops show up, the kids have disappeared, but the pack have left someone (or something) behind.
---
A live-in house maid struggles with making a difficult decision while trying to hide her distress from the girl she loves and cares for.
---
Mutton Bustin' champion and future spy, 7-year-old Marlie McDonald is a symbol of resilience and vigor. Marlie was born with an aggressive brain tumor and spent her first few years in hospitals. Today, fearless Marlie is in long-term survival care and insists on riding sheep in her free time.
---
Millicent "Millie" McCrory, also known as "The Paint Wizzard" around Austin, TX, is an accomplished housepainter who works in a miniskirt, crop top and signature cat ear headband. Born and raised as "Michael" in a conservative Morman household, she never felt that she could be her true self. A few years ago, at the age of 58, she gained the courage to change her name to Millie and adopt female pronouns. While she identifies as transgender, Millie still struggles with her own ideas of gender and social norms. The film follows Millie in her daily life, as she wrestles with questions of identity and acceptance, painting a hopeful, poignant and honest portrait.
---