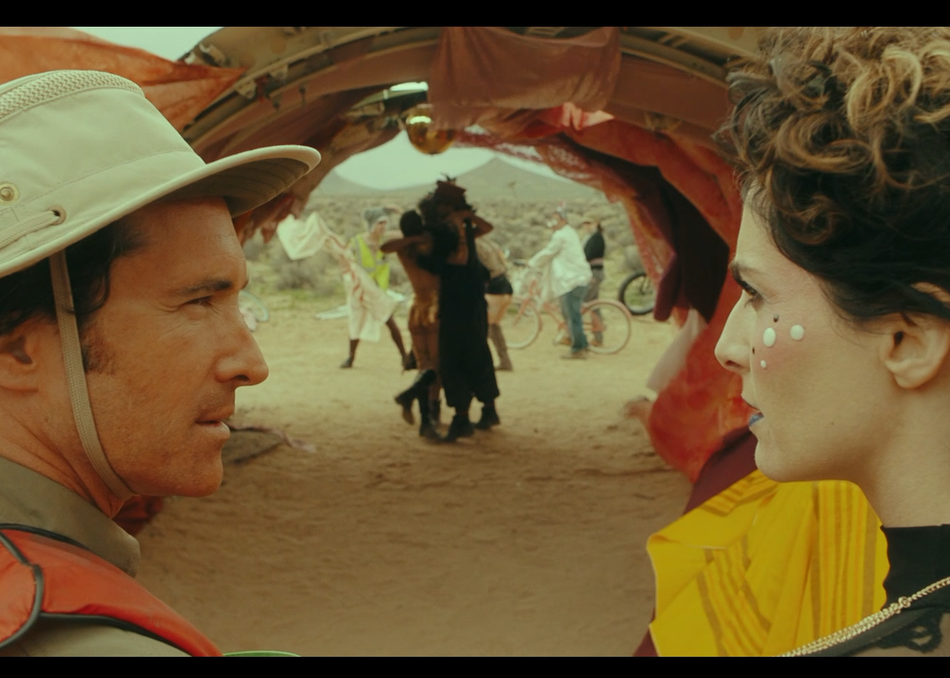 Program Details:
Primary Entry: Platinum Badge, Film Badge
Secondary Entry: Music Badge, Interactive Badge, Film Festival Wristband
Runtime: 102 mins
Program Includes:
It's London 2017, when everyone was over-stimulated, under-energized and just trying to love, laugh and live as hard as the next Instagrammer. Oh. And Brexit just happened.
After getting high at another East End party, Jamie and Eve wake up to the realisation that they've crossed that sacred friendship line and slept together. For Eve, it's no biggie. "Sometimes you just get so high you could make love to a pavement…" But for Jamie, it's an unexpected sexual awakening. Will this be the sobering wake up call they both need in their stagnant lives? And more importantly, will their friendship survive?
---
Liddy (Fern Deacon) wakes up after heart surgery, woozy from anaesthetic and hallucinating. Her doctor is there to deliver devastating news to her and her overanxious mum: her heart is in even worse condition than previously thought and, without a transplant, she could die any day. Upon hearing this, Liddy also hears another voice, shouting that she's going to die a 'pathetic virgin'. Apparently this is her heart, Lump (David Tennant), and he's not about to sit around, waiting for her to die without ever seeing a boob: he wants to get her laid. And nurse Kim (Siena Kelly) is the perfect candidate for the plan. But first, Liddy will have to find the courage to at least say hello to her...
---
After bailing on plans with her girlfriend, Paige comes home late after being out with her friends. To her horror, she discovers that her girlfriend, Melina, has brought home a creature from the beach. The couple fights about the creature, but what they're really fighting about are unresolved issues within their relationship. The creature aka The Wail, tries to stop the fighting but he only makes it worse. Paige gets hurt during the fight and it appears that all hope is lost. The Wail then heals Paige... in more ways than one.
---
In the pilot of "Everyone Together," resentments and old wounds come to the forefront when siblings Lulu and Martin Gutman are forced to attend the week-long, campsite wedding of their younger sister, Fern, to Eli, the younger brother of Lulu's boyfriend.
---
An entirely uncivilized mix of the absurd, the irreverent, and the heartfelt, This Isn't Me follows a hapless gay man's misguided search for happiness. In the pilot episode, Fred gets hired by an atypically empathetic owner of a tutoring company. On his first day on the job he must manage the demanding parents of a cross-dressing eighth grader, all the while trying to fit into his busy schedule a rendezvous with an impatient fetishist. In both situations Fred's instincts backfire spectacularly, though his quick thinking as a tutor ultimately brings about a minor redemption.
---
Set in Oakland California, Iranian-American medical student is faced with the unraveling of her tightly bonded family unit when she learns that her mother and father have run out of money and have to move back to Iran. Despite Kat's insistence that she'll help her parents out, her mother Mitra says that they can't afford their American life anymore. She has an unexpected encounter with a professional hugger that inspires her to start a new side hustle. In a last ditch attempt to keep everyone together and hold onto her family, Kat decides to become a professional cuddler.
---
Each episode is based on the contemporary problems of artificial intelligence be it the famous trolley problem, the ability of AI to think abstractly and act irrationally or intervene in private life if the purpose is good. Ultimately, "Alisa" boils down to the question if AI can be more human than man himself? And if so, is it good for humanity?
In the first episode "Driveress", Alice helps a young woman, Sasha, who works as a business-class taxi driver. Fed up with the passengers' biased attitude toward the woman behind the wheel, Sasha decides to order a very believable mustache... Alice is ready to support Sasha in her fight against prejudice but doubts such methods.
---