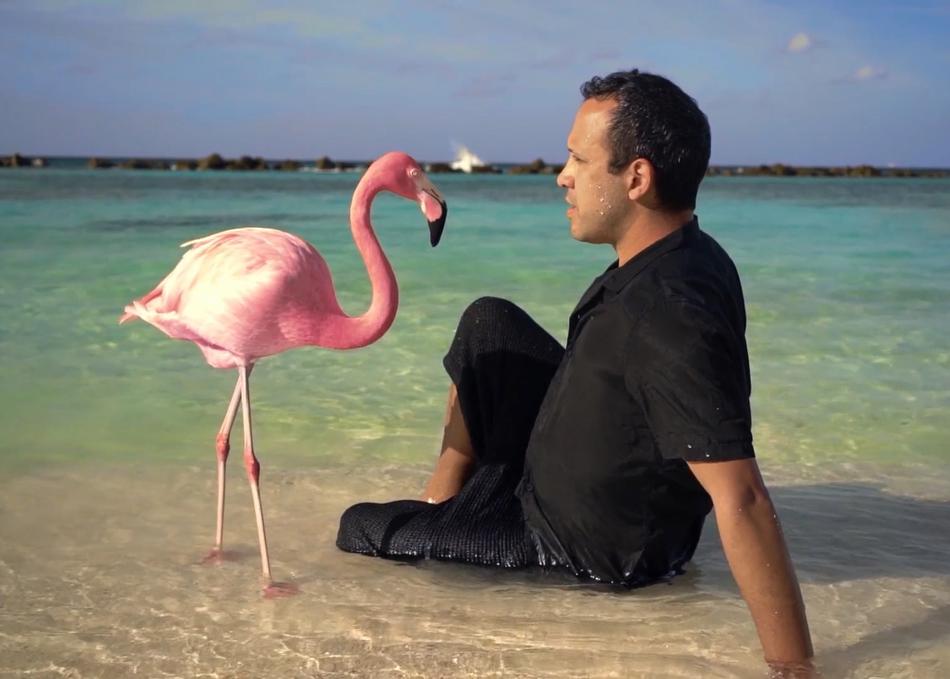 Rigo Pex is a serious but eccentric sound engineer whose comfortable life is suddenly disturbed by a strange phenomenon: The Pink Flamingo.
These pink birds seem to follow him everywhere like signs that lead Rigo to an investigation to reveal their mysterious meaning.
He'll study their impact in our society and eventually travel to the US to meet a series of disparate characters who reinforce their personality with the bird's figure: Internet sensation Pink Lady, music guru Allee Willis, pop band Kero Kero Bonito or cult filmmaker John Waters, among many others.
Rigo will be our guide through this journey on how icons can help us finding our own identity and eventually change our lives.
Director
Credits
Director: Javier Polo
Executive Producer: Gabriela Martí, Vicent Tamarit, Guillermo Polo, Frank Lucas
Producer: Gerard Rodriguez, Javier Polo
Screenwriter: Javier Polo, Sixto Xavier García
Cinematographer: Guillermo Polo
Editor: Yago Muñiz
Production Designer: Carla Fuentes
Sound Designer: Leticia Argudo
Music: Joseman Escrivà, Rigo Pex
Principal Cast: Rigo Pex, John Waters, Eduardo Casanova, Allee Willis, Kero Kero Bonito, Antonyo Marest, Kitten Kay Sera
Contact
Sales Agent
The Gersh Agency
Primary Entry: Platinum Badge, Film Badge
Secondary Entry: Music Badge, Interactive Badge, Film Festival Wristband
---
Year:
2020
Premiere Status: World Premiere
Genre: Comedy, Documentary, LGBTQ, Music
Country: Spain, United States
Language: Spanish, English
Runtime: 87 mins