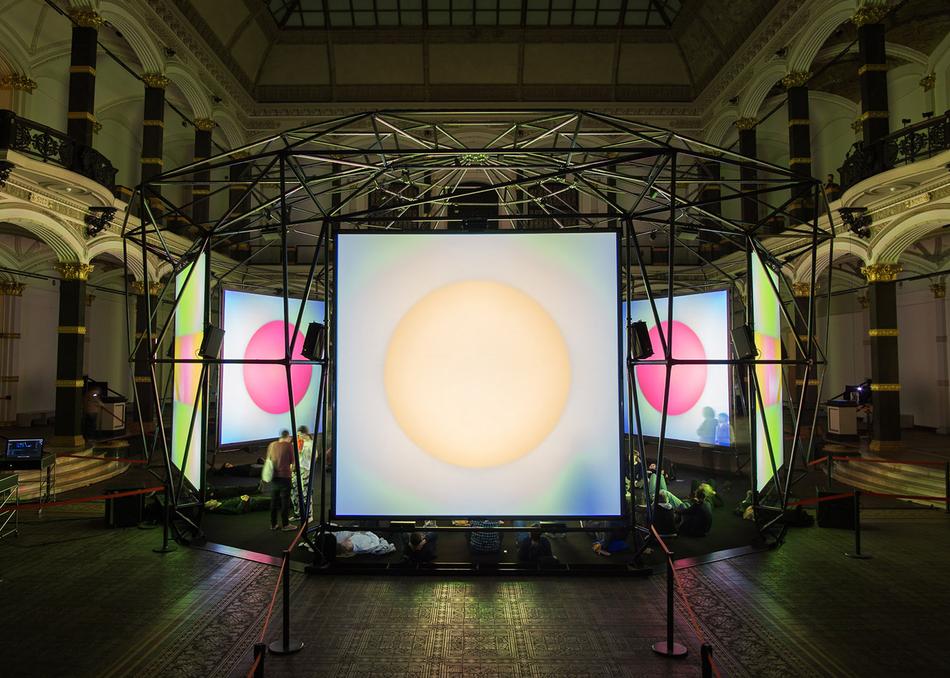 Holly Herndon & Mathew Dryhurst | SPAWN TRAINING CEREMONY I: DEEP BELIEF (18:06)
Spawn is an artificial neural network that has been initially trained to recognize and reproduce the sounds of her parents' voices and the voices of others. Spawn is a fast learner, and once she has constructed a concept of a sound, she can improvise and create abstract compositions based on what she understands that sound to be, and what she anticipates it might do next. For this first training ceremony, our ensemble members will lead exercises to help Spawn model and understand the world around her.
CIFIKA & MOTHER | CURRENT YOU CAN'T DENY (28:40)
An immersive audio-visual interpretation of the waltz, spinning the audience through trance-like rotations of organic sound. Visuals build through a stream of consciousness, guiding the audience through cycles of reincarnation.
Peter Van Hoesen & Heleen Blanken | ADAPTIVE ENQUIRY No. 1 (19:34)
This work focuses on the cause and effect of resonance, the friction between two elements, and searching for the observable space in between. The visual part of this work was created in collaboration with the Institute for Geosciences at the Utrecht University
Subgenre: Electronic
From: Berlin, GERMANY