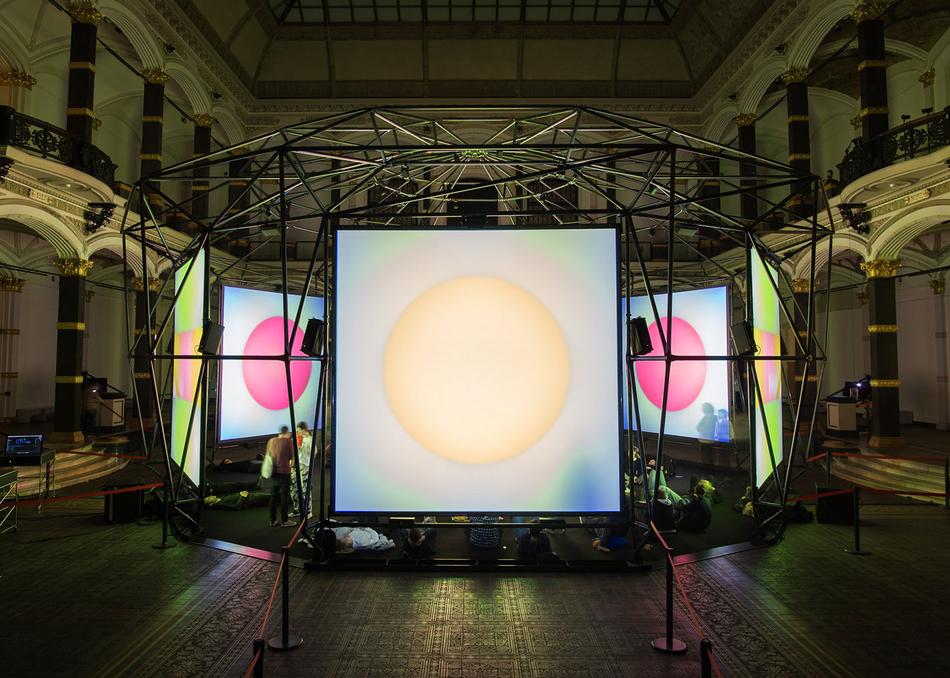 Little Cinema Presents: The NeverEnding Story (15:00)
It's been 35 years since the Neverending Story captured our imagination and inspired a growing generation with hope. Fantasia - the world of human fantasy - is just as magnificent today as it was in 1984 and it's fight against 'The Nothing' has never resonated so loudly as in our current political climate.

The film is transformed into a 15 minute audio visual installation by adapting this cult classic title to ISM Hexadome's 6 screen and 52 sound channel structure. Comprising of a re-edited film structure, audience members will be transported to the world of fantasia in a 'shared VR' like experience confronted by the sights and sounds of fantasia and fusing the nostalgic with the contemporary.
Little Cinema Presents: Infinite (11:00)
Do you find yourself drawn to places you've never been? Do you pick things up fast, almost as if you're remembering a lost skill? Infinite X ISM Hexadome is a thrilling and emotional exploration of what it means to remember all your past lives - to be an Infinite.
Subgenre: Electronic
From: Berlin, GERMANY