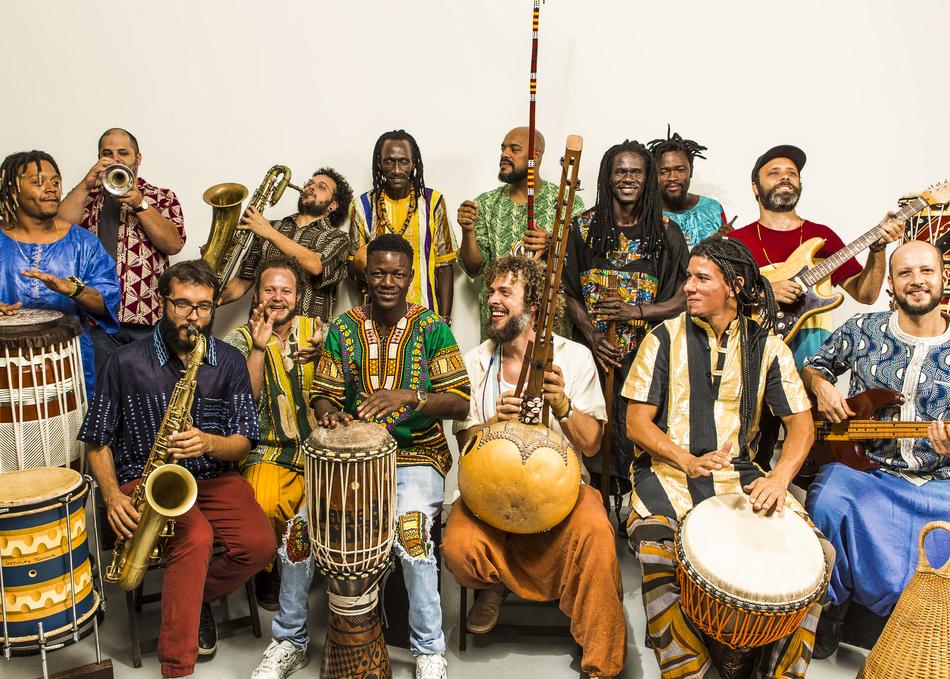 credit: Antonio Brasiliano
Höröyá - Dogon
Höröyá is a instrumental group from São Paulo, Brazil, founded by André Piruka (composer, arranger and percussionist) in 2015. The group is influenced by traditional west African cultures from countries such as Guinea, Mali and Senegal, as well as afro-brazillian music, like samba and candomblé, and also the afrobeat from Nigeria and Gana and the north-american funk and jazz.
The band's sound it's characterized by the use of traditional African instruments like the ngoni, dundun, djembe, krin and sabar, brazillian instruments such as atabaque, berimbau and cuíca, and electric guitar, bass and horns.
Höröyá has already three records out - Höröyá (2016), Pan Bras'Afree'Ke Vol.1 (2017) and Pan Bras'Afree'Ke Vol.2 (2019)
Höröyá in the Mandeng language means "freedom" or "autonomy", name given by the group's godfather, the great percussion master Famoudou Konate.
Artist is seeking the following professional connections: Label, Management, Distribution - US, Distribution - UK/Europe, Distribution - Worldwide, Booking Agent - US, Booking Agent - UK/Europe, Booking Agent - Worldwide, Producer/Studio Engineer, Publishing, Sync/Music Supervisors
Subgenre: Afro Pop
From: São Paulo, BRAZIL