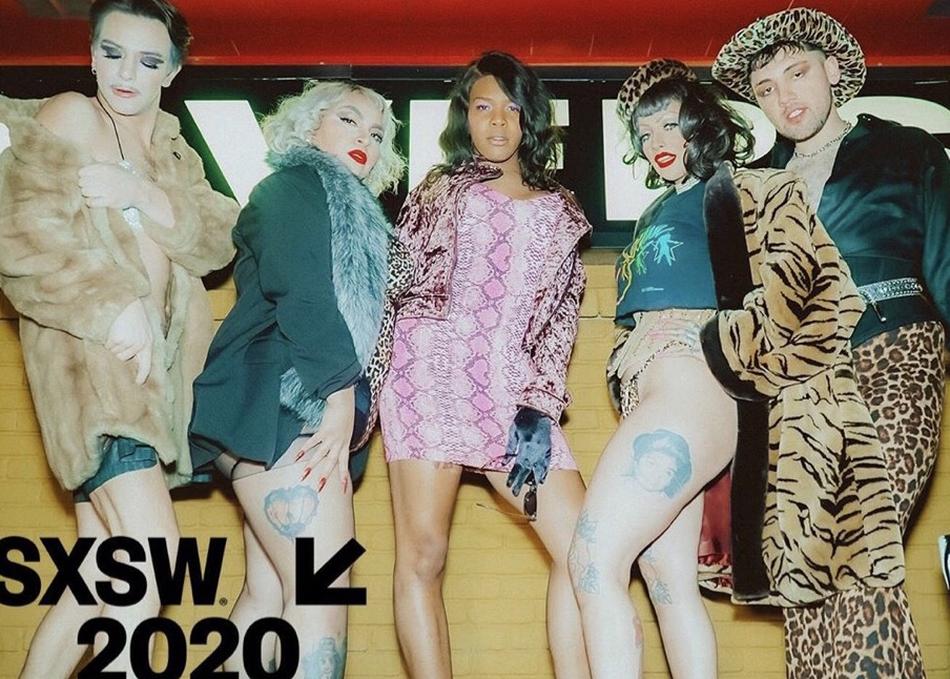 The House of Lepore is a family founded by matriarch Mother Girl6 Lepore, named after iconic trans trailblazer and original club kid Amanda Lepore. Since conception, The House of Lepore's primary focus has always been to create spaces for queer people to feel at home, whether that be in the form of queer-centric parties or, what has become our signature, balls.
Ballroom culture is a sub community of queer culture founded by black and Latina trans women after being discriminated against in drag pageants. At a ball, participants walk in competitive categories for the chance of winning trophies for their house.
The House of Lepore currently consists of 11 family members, but is constantly growing and providing sanctuary for queers who need a support system. Members include Girl6, BabiBoi, Shayla Shimmy, Gilbert Votion, Melody Mala, X, Loeki, Akasha, EzzzBrezzz, Colombia Redd and Lavender Thug. All of which are artists ranging in skills from rapping to burlesque, dancing to singing, and DJ'ing to drag. We embrace our differences and use our best efforts to propel each other forward.
Our mission is simple, to promote love, confidence, and camaraderie within our community.
Artist is seeking the following professional connections: Booking Agent - Worldwide
Subgenre: Pop
From: San Antonio, TX