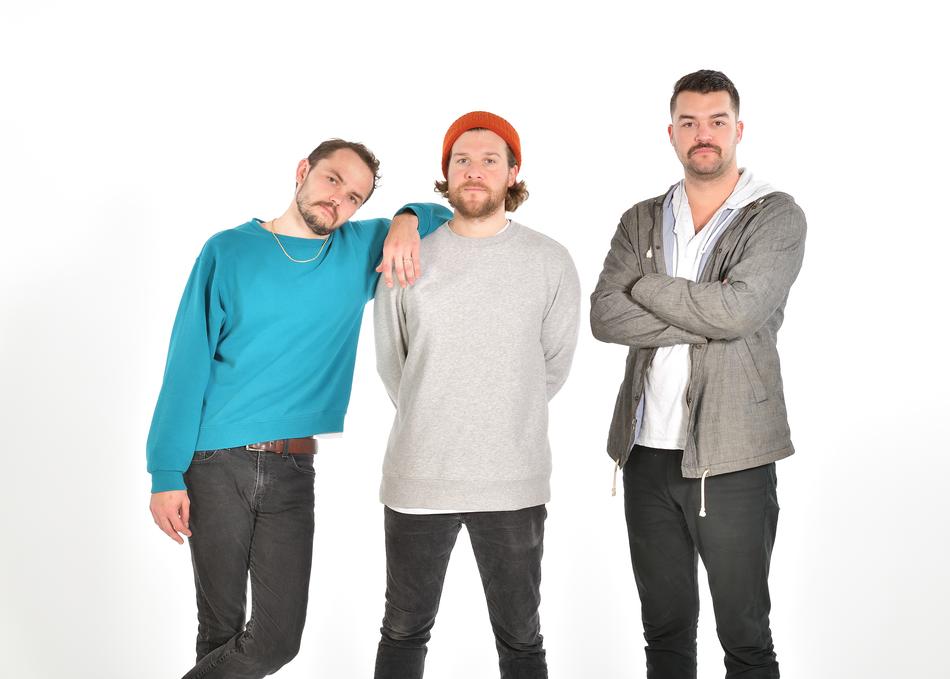 Future Thieves - Out the Other Side
It all goes back to the basement.
Congregating in these close quarters, Future Thieves quite literally rose up from below the ground with a signature style carved out of rock 'n' roll tradition, yet anchored in modern 21st century production architecture. Merging pop ambition and handcrafted grit, the Nashville-based trio—Elliot Collett [vocals, guitar, keys], Austin McCool [guitar], and Nick Goss [bass]—cemented this foundation on their 2019 independent EP.
As a result, the new material maximizes the intense and inimitable union shared by the musicians.
"We went for a more organic sound," Elliot explains. "On Future Thieves, we were surrounded by synthesizers and in a certain headspace where we wanted to get digital, but Horizon Line was more guitar-heavy and in-your-face. We're combining those two aspects now. It's cleaner and more natural with as few instruments as possible. It allowed us to focus on the impact of the songs and let them speak for themselves."
"Emotional Cost is how we always envisioned Future Thieves," Austin leaves off. "There are so many records we put on and appreciate. You can just drift off to them. We want everybody to get the same feeling."
Artist is seeking the following professional connections: Label, Distribution - Worldwide, Other Artists to Tour With, Sync/Music Supervisors
Subgenre: Alternative
From: Nashville, TN