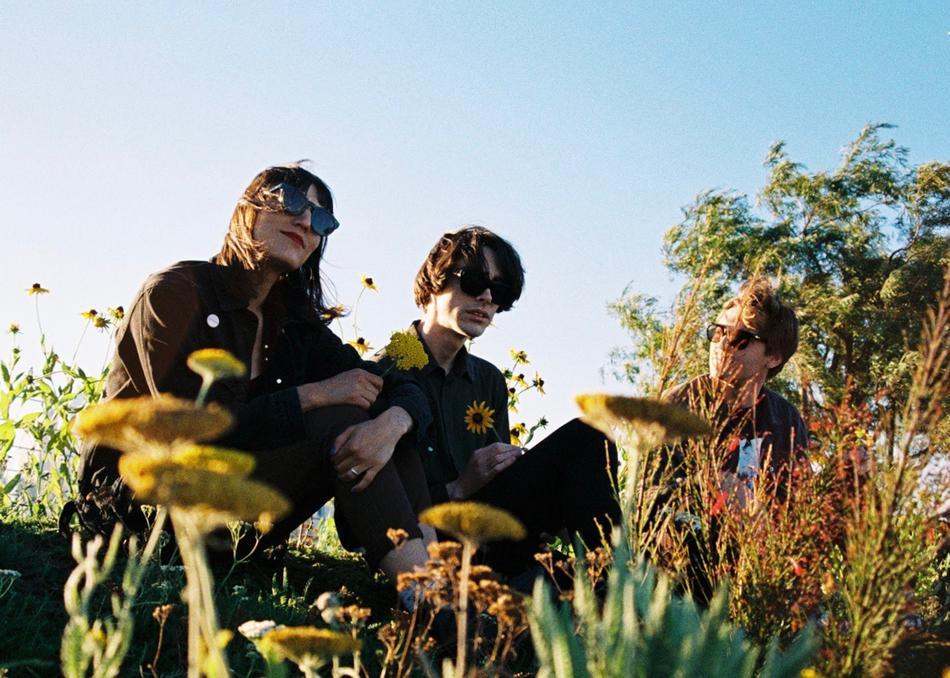 Gold Cage - Social Crutch (felte)
'Social Crutch' is the debut full-length album of Los Angeles-based post-punk-tinged slow-core trio Gold Cage. Comprised of singer/bassist Mony Katz, singer/guitarist Cole Devine, and drummer Sage Ross, the band combines dreamy guitar loops, delicate, dueling vocals, and slow, driving tempos to create spacious arrangements that shimmer with atmosphere.

Warmed with tape saturation, 'Social Crutch' is an exercise in measured minimalism, with every tone carefully sculpted to fill the vast space of each track. Shoegaze, reverb-drenched guitars evoke Galaxie 500, Yo La Tengo, Deerhunter and even Rowland S. Howard. Yet 'Social Crutch' remains very much in the present, thanks in part to the band's ability to marry a range of influences into thoughtfully structured songs. Throughout the album, Katz' and Devine's equally laconic, whispery vocals elevate each song as they drift in and out of each other, sometimes softly colliding in gorgeous harmony.

Artist is seeking the following professional connections: Gear Endorsement, Other Artists to Tour With, Booking Agent - Worldwide, Sync/Music Supervisors
Subgenre: Shoegaze
From: Los Angeles, CA