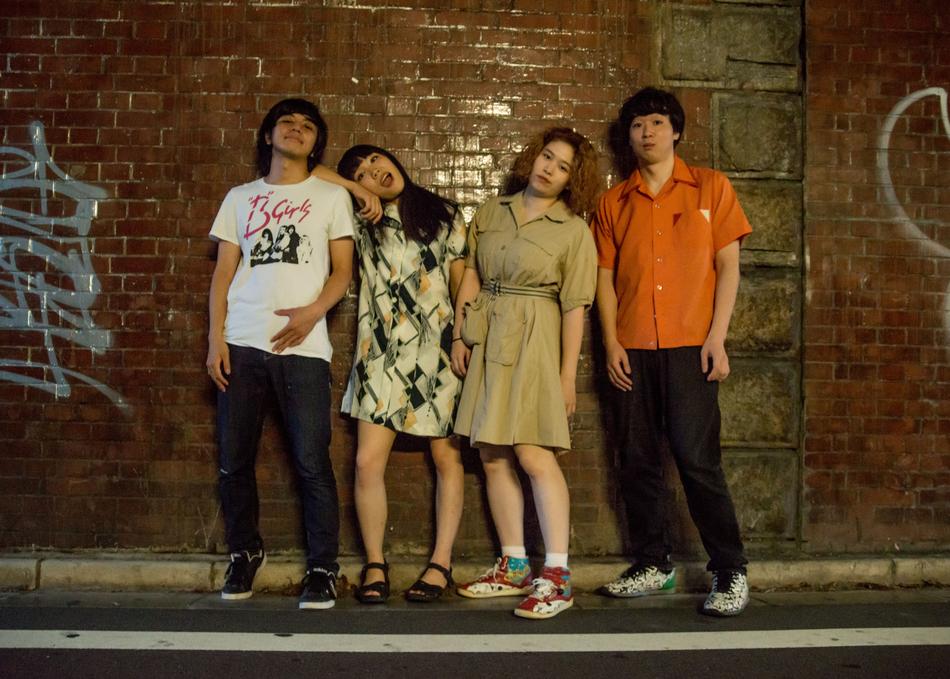 Hazy Sour Cherry - Tour De Tokyo
Hazy Sour Cherry are something of a Tokyo indie supergroup. Formed in 2018 with vocalist Tsuzumi (OCHA∞ME) and guitarist Jun (HATEMAN, Gorillaor︎). Drummer Karin (The Highmarts), and bassist Poppo Professor joined later to form the current line up.
All members are in their mid-twenties, and met in an underground music scene in Shimokitazawa (like Dalston in London/Williamsburg in NYC), Tokyo. They don't do Facebook, but are on Instagram.
Hazy Sour Cherry are bigs fans of BMX Bandits, Young Fresh Fellows, Go-Kart Mozart, Raspberries (JP), Firestarter (JP), as well as The Beatles and Rolling Stones and their Damnably label mates Say Sue Me.
Their songs range from danceable Indie-pop with elements of Johnny Marr style guitar skills ('Tour De Tokyo') to fun doo-wop ('My Life Without Me') and more sombre ballads ('Forever' &'kamisama onegai') all with little catchy hooks referencing their love of The Fab Four and the album inludes a cover of the stones 'The Singer Not The Song'.
They released their debut album 'Tour De Tokyo' digitally on Damnably in Nov 2019 with a vinyl version in the works and a new 7" for spring 2020 and UK/Europe tour planned for summer 2020.
Artist is seeking the following professional connections: Booking Agent - UK/Europe
Subgenre: Indie Pop
From: Tokyo, JAPAN