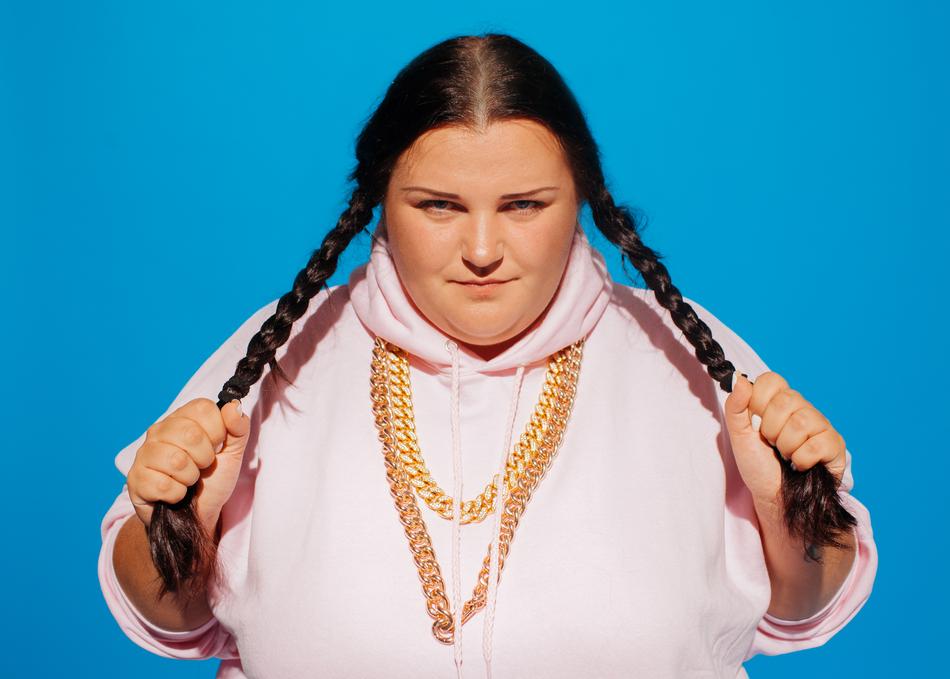 alyona alyona - alyona alyona - Yakby ya bula ne ya
Within just a few months alyona alyona, then the young kindergarten teacher from a village on the outskirts of Kiev, became an overnight hip-hop sensation.
It all began, when she released the first companion video to her song "Рибки" ("Fishes") in October 2018, which went viral on YouTube and has meanwhile collected over a couple of millions views. "Fishes" was alyona alyona's claim to fame, the reason she is now widely considered to be the future of Ukrainian rap and has been nominated for a YUNA Award in 2019 ("Best Hiphop Hit"). But she is far from being just another one-hit wonder. 
There is something about alyona alyona that goes beyond her no doubt impressive appearance, her confident attitude, her captivating flow, her lyrical prowess, her sound delivery or her kindergarten alter-ego. Her success may simply boil down to an innate sense of authenticity that provides her hip-hop persona with the necessary street credibility the genre thrives on. That and obviously the talent and creativity she continuously displays in her music.
In 2019 alyona alyona won the ANCHOR Award - Reeperbahn Festival International Music Award for the most promising emerging music talent.
Artist is seeking the following professional connections: Label, Distribution - US, Booking Agent - US, PR/Publicity Agency, Sync/Music Supervisors
Subgenre: World
From: Kyiv, UKRAINE