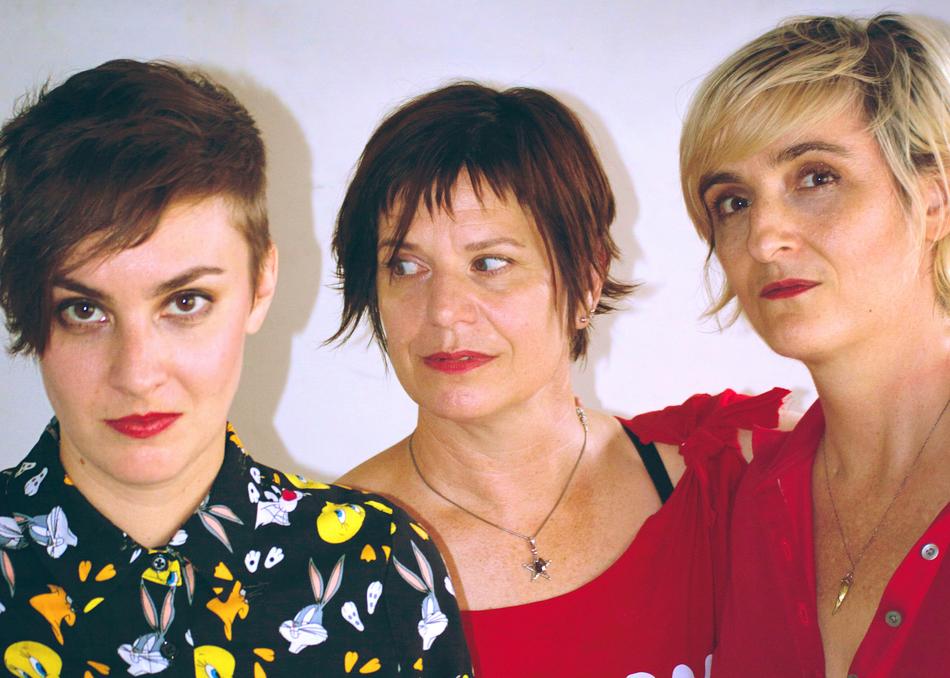 credit: Gabriela Cavalier
Queue Queue - Oprah
Queue Queue are a post-punk/psych-pop trio from Austin, TX. Using raw guitar/bass/drums as their launch pad, Queue Queue blast through harmonic noise and atmospheric space rock with layers of icy-cool harmonies.
Formed in 2016, the band quickly caught the ear of Austin media, receiving extensive airplay on KOOP and KUTX, including a 2 Studio 1A performances.A "My KUTX" guest DJ set reveals the inspiration behind their magic that happens when punk, pop, and psych collide.
The Austin Chronicle gave kudos to its "no-nonsense punk attitude" that "deftly flits between a grungy crunch, Velvet Underground guitar lines, and spacey shoegaze" and recognized Queue Queue as one of the Best New Local Acts of 2017.
Members are: Claire Hamilton (bass/vocals); Carrie Clark (guitar) is the erstwhile front-woman of Austin noise-pop veterans and Austin Music Hall of Fame recipients Sixteen Deluxe; and Mary Streepy (drums/vocals) who is also responsible for Queue Queue's impressive visual design. Weaving in cheeky humor and roughhouse playfulness, Queue Queue doesn't skip a beat in speaking truth to power.
Artist is seeking the following professional connections: Label, Gear Endorsement, Distribution - US, Distribution - UK/Europe, Distribution - Worldwide, Other Artists to Tour With, Booking Agent - US, Booking Agent - UK/Europe, Booking Agent - Worldwide, PR/Publicity Agency, Publishing, Sync/Music Supervisors
Subgenre: Post-Punk
From: Austin, TX