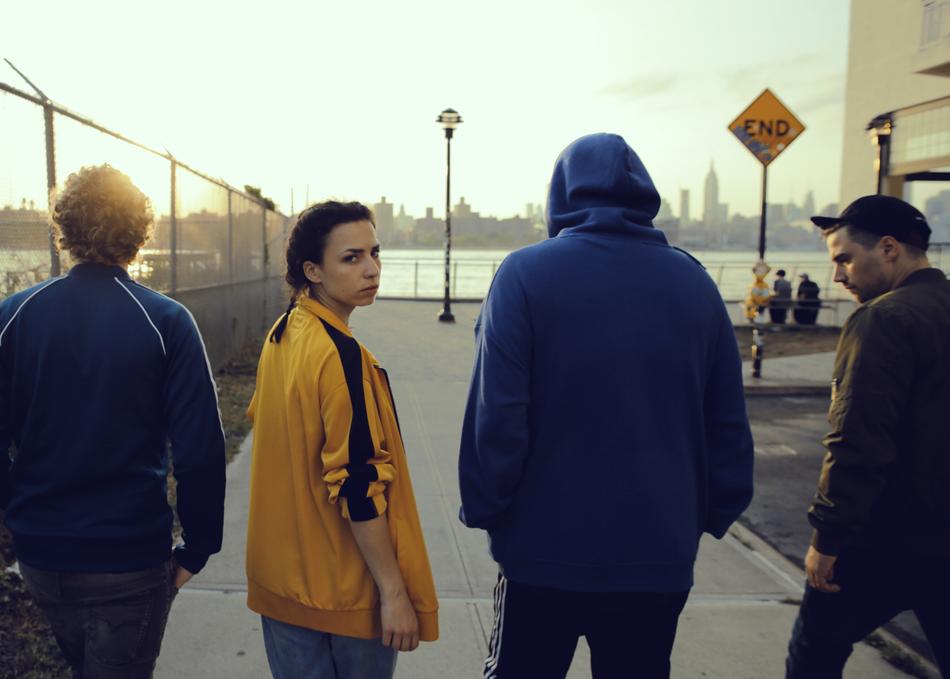 credit: Jessica Romero Walter
COSBY - Follow the Leader
On their third album COSBY yet again deliberately create more huge contrasts between dynamic, forward pushing energy and introspective reflection bringing up one sketch found on the way, one small souvenir after the other. , …we spent some weeks in NYC to make new recordings in the style of our Norway-Acoustic-Sessions and to shoot the music video for the title track.'
After all the music videos have always carried the same importance for COSBY as did the songs themselves - just like the fabulous clips from Malawi Africa ('Milestone') and Los Angeles ('Let It Go').
Their debut album 'As Fast As We Can' finally made them the 'city's biggest hope in pop music' (BR) in summer of 2015 and earned them a number of awards and nominations (e.g. GEMA Music Author Awards, New Music Award, Ego FM Radio Award) Even before releasing their second album 'Milestone' in 2018 their mixture of globally envisioned pop-appeal and local do-it-yourself spirit earned COSBY a ton of praise and managed to astonish time and time again by showing how seemingly easy it can be to balance Indie vibe or rather DIY spirit and oversize-pop-statements - whether in the recording studio or on live stage.
Artist is seeking the following professional connections: Label, Brand Partnership, Other Artists to Tour With, Booking Agent - US, Booking Agent - UK/Europe, Booking Agent - Worldwide, PR/Publicity Agency, Sync/Music Supervisors
Subgenre: Electronic
From: Munich, GERMANY