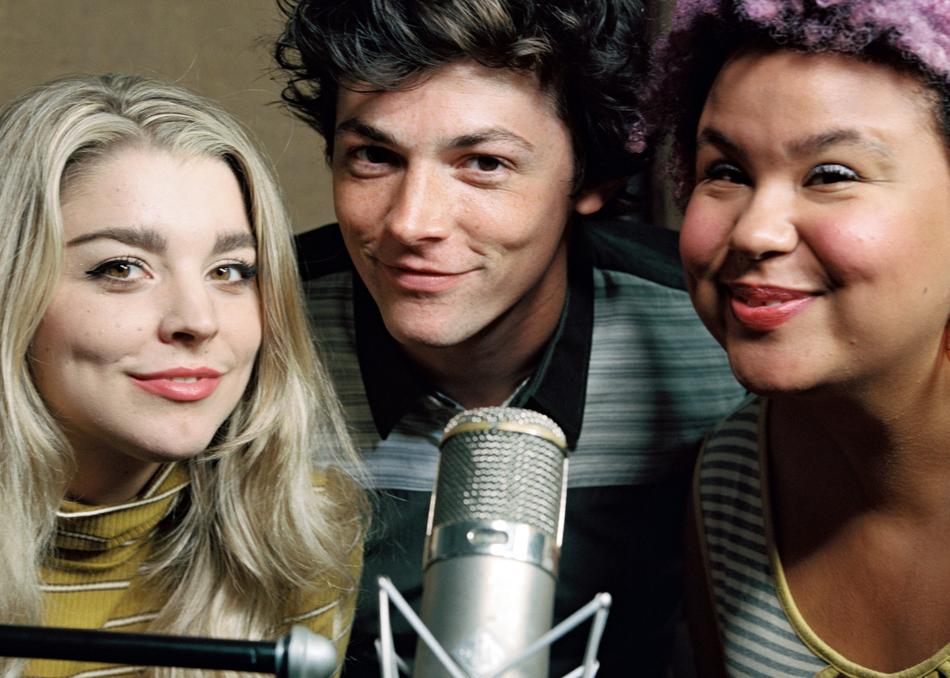 Bandits on the Run - Love In The Underground
"These Tiny Desk Contest entrants bring mini-symphonies to the NYC subway."
-Sarah McCammon, NPR Weekend Edition

"The band orchestrates a symphony of sound and story through its impressive musicianship and marvelous harmonies."
-NPR Music, All Songs Considered

*NPR Tiny Desk Top Shelf Pick
*WFUV "NYC Artist To Watch"
*NPR Weekend Edition feature
*NYC Coffee Music Project - winners
*Johnny Mercer Songwriters Project – resident songwriters

Bandits on the Run is a refreshing new answer to the tunes of days gone by. Forged in the acoustics of NYC subway stations, the group's signature 3-part harmonic voice stands at the center of their musical equation. Throw in some serious cello action, hooks played on various and sundry toy instruments, and a steely spine of rhythm guitar all accompanied by a suitcase drum packing a powerful punch and bang! you've got the basic magic of banditry. Bandits are also known far and wide for bringing various non-music shenanigans to their live performances including shadow puppet shows, costumed characters, and party favors.

Artist is seeking the following professional connections: Label, Brand Partnership, Booking Agent - UK/Europe, Publishing
Subgenre: Orchestral
From: New York, NY