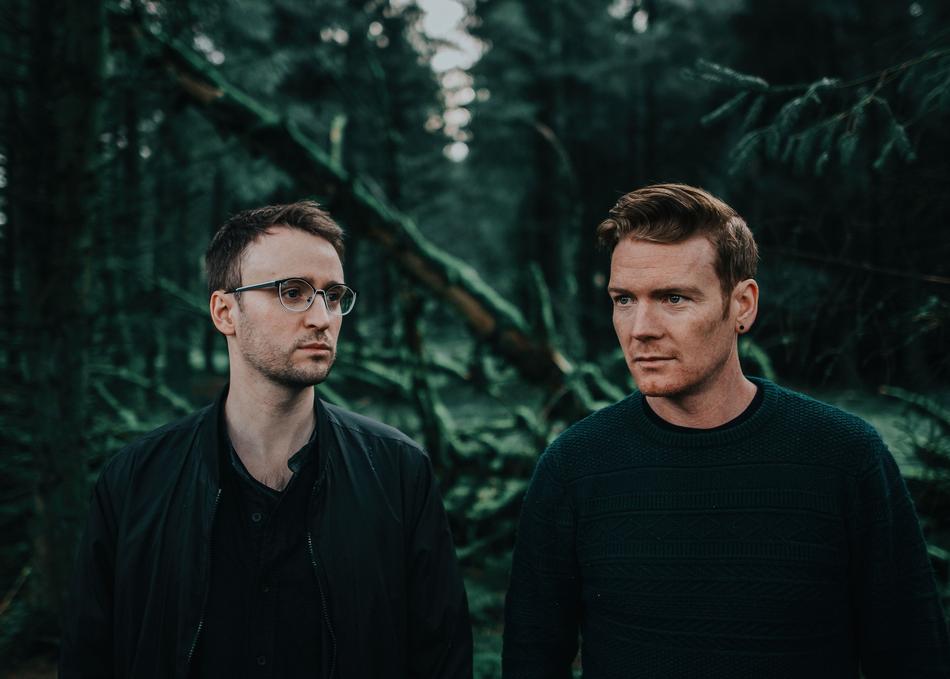 credit: Wrapped In Plastic Photography
Uniting two of the Ireland's most forward-thinking musical propositions — Eoin O'Callaghan AKA Elma Orkestra and Ryan Vail — 'Borders' is a singular collaborative project. Spanning symphonic ambience to widescreen electronica, it's a genre-warping meeting of the minds from two of the country's most innovative artists. As two artists residing on either sides of the border in Derry/Londonderry, their paths have entwined several times in the past. They create a new continent of sound, a world where 'Borders' don't exist. Though it was titled before the looming spectre of Brexit, 'Borders', as an album, encompasses much bigger universal themes about belonging in a world where division is more rife than ever.
'Borders' was recently awarded 'Album of the Year', the highest honour at the Northern Ireland Music Prize. With their blend of electronic and classical, the pairing of Vail and Orkestra has enraptured audiences all over the globe - from Germany to France to Mexico, the continent spanning mission of 'Borders' was also nominated for 'Best Live Act' at the NI Music Prize for its resonance and groundbreaking audio/visual landscape.
Artist is seeking the following professional connections: Booking Agent - US
Subgenre: Classical
From: Derry, UK-N. IRELAND