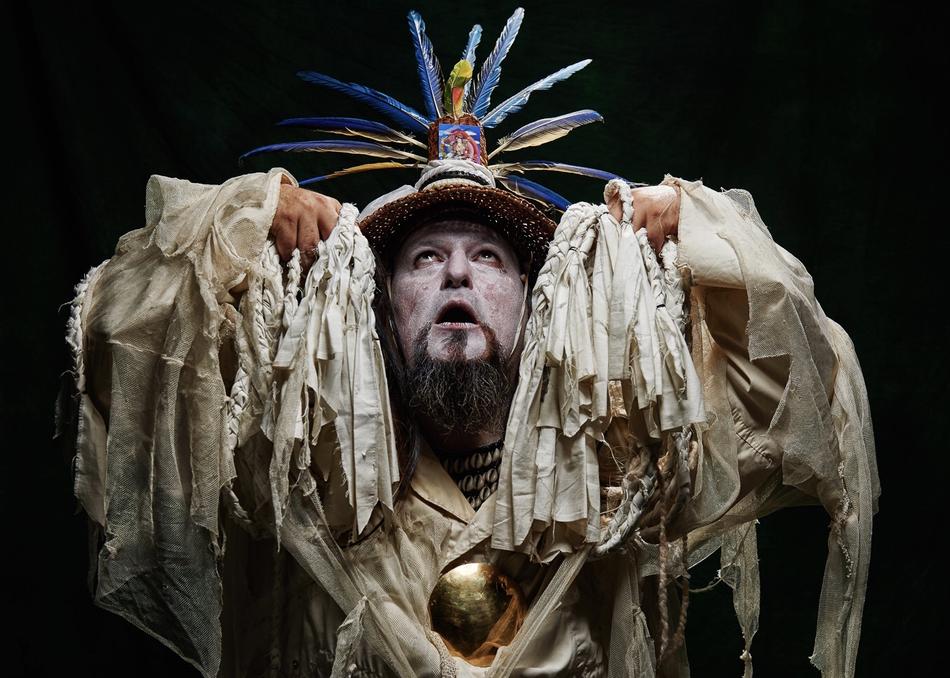 Soriah - Uger-Khan Kargyraa
SORIAH is the stage persona of Enrique Ugalde, an internationally-acclaimed throat singer, , and ritual artist who generates experimental soundscapes where ancient traditions are revealed through the lens of modern experience.
Birthed in one of the most historically isolated locations on the planet, Tuvan throat singing is a musical sound like no other. Mysterious, primordial and awash in a deeply visceral drone, it invokes the full range of the natural world – from deep mountain roots to the whistle of birds in flight.
SORIAH weaves Tuvan throat singing, pre-Columbian sounds, classical Indian raga, and modern Western styles, looping and processing his voice and traditional instruments into lush sonic tapestries. His lyrics are often written in Nahuatl (Mexica/Aztec) or Tuvan, preserving and expressing cultural mysteries with reverence and wonder.
Through his extensive humanitarian work, SORIAH remains dedicated to reminding audiences of traditions that transcend time and cultural boundaries, heightening awareness and revealing the divinity of each precious moment.
Artist is seeking the following professional connections: Management
Subgenre: World
From: Portland, OR