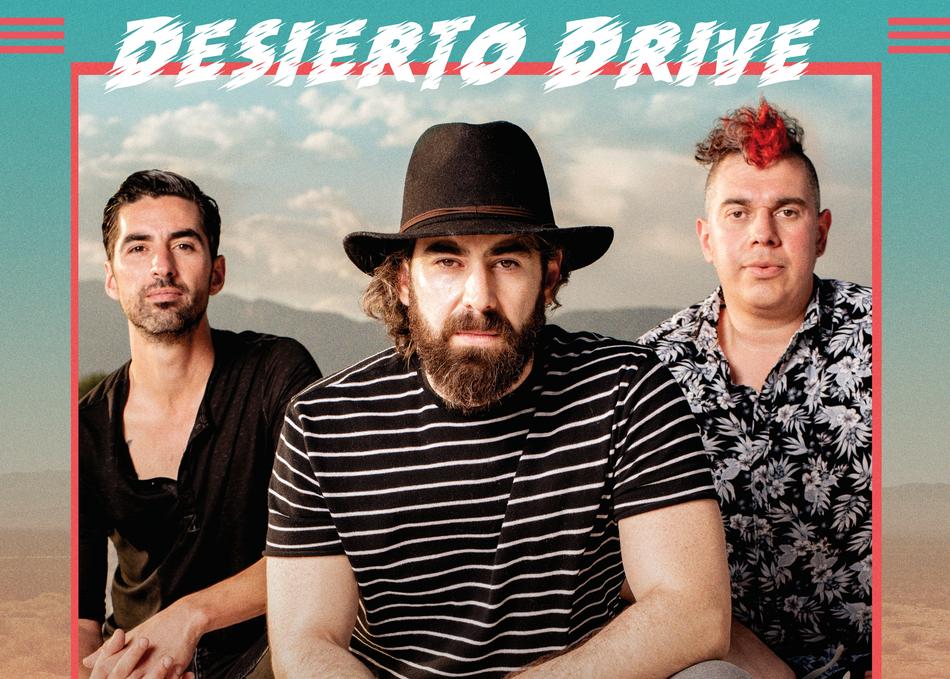 Desierto Drive - Ghostwriter
Desierto Drive is born and founded in the summer of 2018 in Monterrey, México by Ricardo Treviño (bass), Jorge Vazquez (drums) and Arturo Arredondo (guitar/vocals).
After a 3 year hiatus from their last grammy nominated band (@pxndx), the 3 piece decided on a fresh start with a new sound.
Their first album titled Mexican Dream is a concept founded on preserving national heritage, making sense of their identity (by being close to the border), and the whole latin-crossover dilemma. The term "malinchista" is often used in México referring to its citizens scrutinizing each other for adopting foreign cultures.
With 14 original tracks including their well known for punk-sound, they also display an array of songs with funk filled beats, mariachi arrangements, and 50's nostalgia inspired ballads and boleros.
It's release was on May 2019.
Built on brotherhood, this alt/rock band and their newfound energy promises a place in the mexican live act scene.
Mexican Dream was produced by Desierto Drive's lead singer, Arturo Arredondo and the veteran well known Adrian "Rojo" Treviño. The Album was partly recorded at El Cielo studios and Kross's home studio in Monterrey, México.
Artist is seeking the following professional connections: Gear Endorsement, Booking Agent - Worldwide, Sync/Music Supervisors
Subgenre: Alternative
From: Monterrey, MEXICO