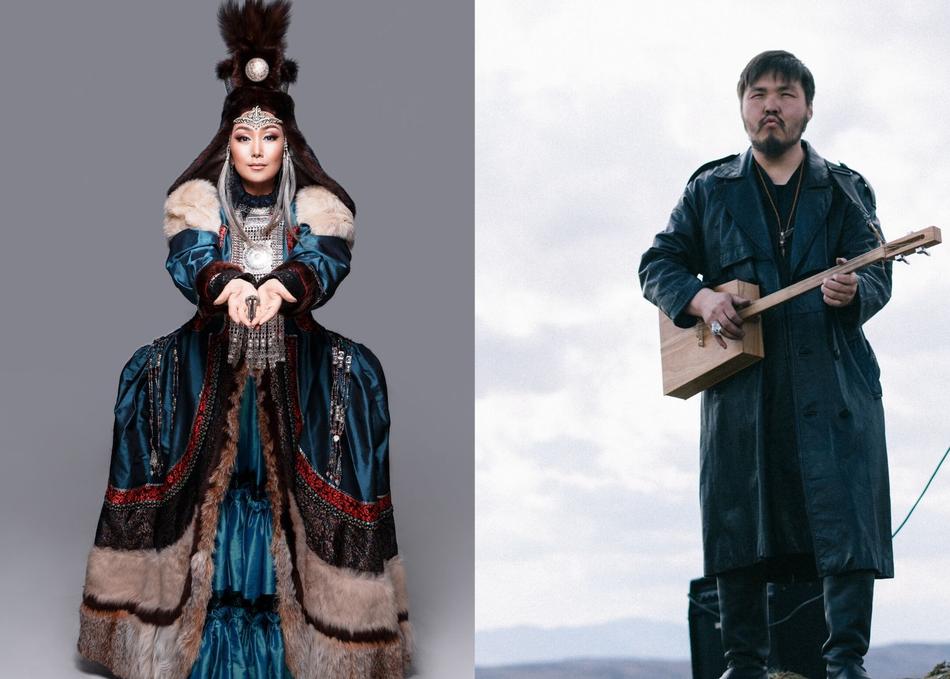 Sounds of Siberia - Enesai
Yuliyana Krivoshapkina is the foremost master of the khomus, a type of jaw harp from the Sakha Republic (Yakutia). Yuliyana first learned the khomus from her mother at a young age. She went on to tour with the Sakha folk group Ayarkhaan, captivating thousands of world music fans with their distinct melodic sound. Today, Yuliyana performs solo and teaches khomus around the world. Her repertoire is versatile, featuring traditional singing and folk melodies.
Nachyn Choreve is a soloist in the Tuvan State Philharmonic and founding member of Tuvan psychedelic rock band Hartyga. Nachyn began his music career at just 16, and as a member of Hartyga has collaborated with musicians around the world.
Together, Yuliyana and Nachyn transport listeners to the vast expanse of Siberia. Stretching from Tuva in the south to Sakha in the north, Siberia is a land of mountains, deserts, plains, and tundra. Nachyn's mastery of the different styles of throat singing takes listeners to the taiga and mountain brooks of Tuva, while Yuliyana brings the sounds of the birds, reindeer, and winds of the endless tundra of Yakutia. When heard together, these two musical styles are a transformational experience.
Subgenre: Traditional
From: Yakutsk, RUSSIA