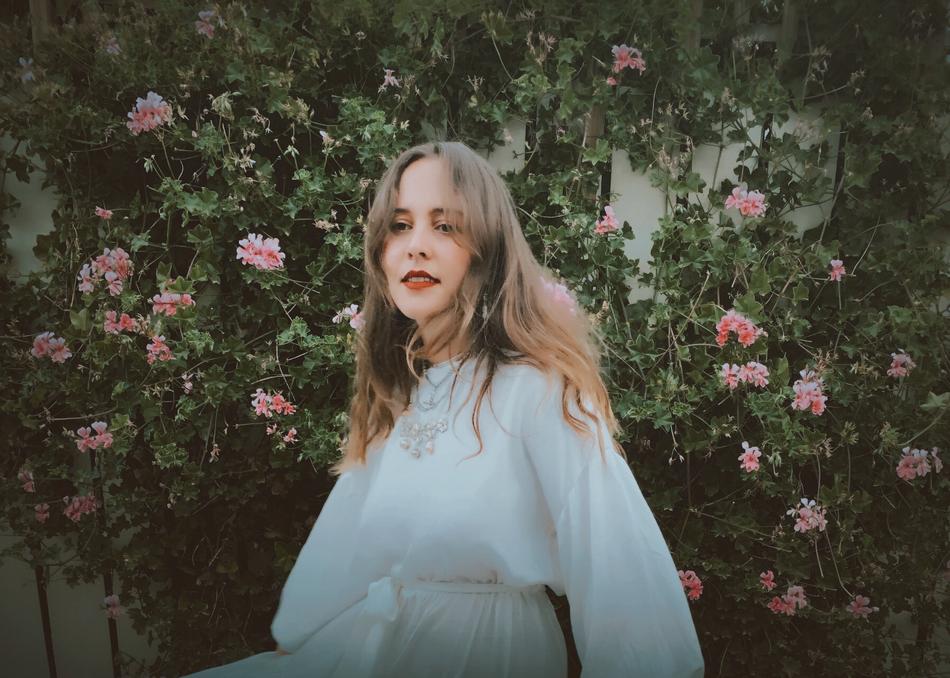 credit: Wearing Mia Sully + Sacreflux
Jamie-Lee Dimes - Hide in my Head
A haunting and melancholic whisper, transcending beyond the graves of 60's rock and roll - Jamie-Lee Dimes authentically embodies an entire generation's obsession with nostalgia. 
California based Australian singer, songwriter, and multi-instrumentalist, Jamie-Lee Dimes has spent 2019 on the road and in the recording studio, touring Australia and North America after the release of singles "Waste of Time" and "Hide in my Head." The artist is set to release her forthcoming full-length album 2020, a collection of hypnotic, ethereal, folk melancholy written between New York, Mexico, and California over a two year period. Recorded in Melbourne, Australia with revered guitarist Mick Turner from the Dirty Three (Nick Cave, Cat Power, Low) and produced by Tim Maxwell (Domestic La La Records.) This new chapter marks a transition into a lighter headspace from Dimes' brooding and cinematic six-track EP 'Liminality' that was released at the end of 2016.
Jamie-Lee released a new single Hide in my Head October 11, 2019, and is currently on tour playing 15 shows in Australia, New Zealand, and the USA until December 20.
Artist is seeking the following professional connections: Label, Management, Brand Partnership, Distribution - US, Distribution - UK/Europe, Distribution - Worldwide, Other Artists to Tour With, Booking Agent - US, Booking Agent - UK/Europe, Booking Agent - Worldwide, PR/Publicity Agency, Publishing, Sync/Music Supervisors
Subgenre: Dream Pop
From: Gold Coast, AUSTRALIA