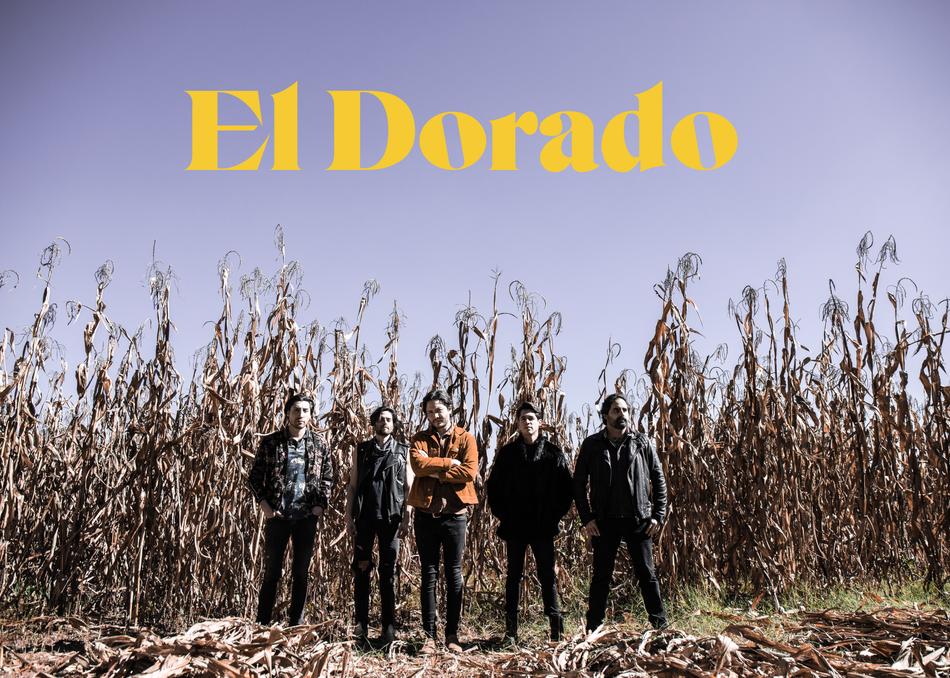 El Dorado - El Regreso
Hailing from México City, the band has quickly established themselves as one of the leading breaking acts in the latin rock scene by playing non stop and getting local buzz by specialized media building up to the release of their first album: 2019's "Te quedaste en la Arena". Mixing loud guitars and cryptic lysergic ambients while mainting a melodic essence, El Dorado feels like a leap into a void of untamable psychedelia. They have made their name known in the midst of the the chaotic and surreal reality that is Mexico's underground scene with the realease of singles such as "Mi niña de oro", "Mentiras" and fan favorite "El Regreso".
Composed by the Sanchez Brothers, White, Mr. T and the ever charismatic Sergio, the band aspires to rule beyond the frontiers of the the known universe by establishing their own cryptocurrency that will rule the alien economy for years beyond our time.
Artist is seeking the following professional connections: Label, Brand Partnership, Gear Endorsement, Other Artists to Tour With, Booking Agent - Worldwide, PR/Publicity Agency, Publishing, Sync/Music Supervisors
Subgenre: Psychedelic
From: Mexico City, MEXICO