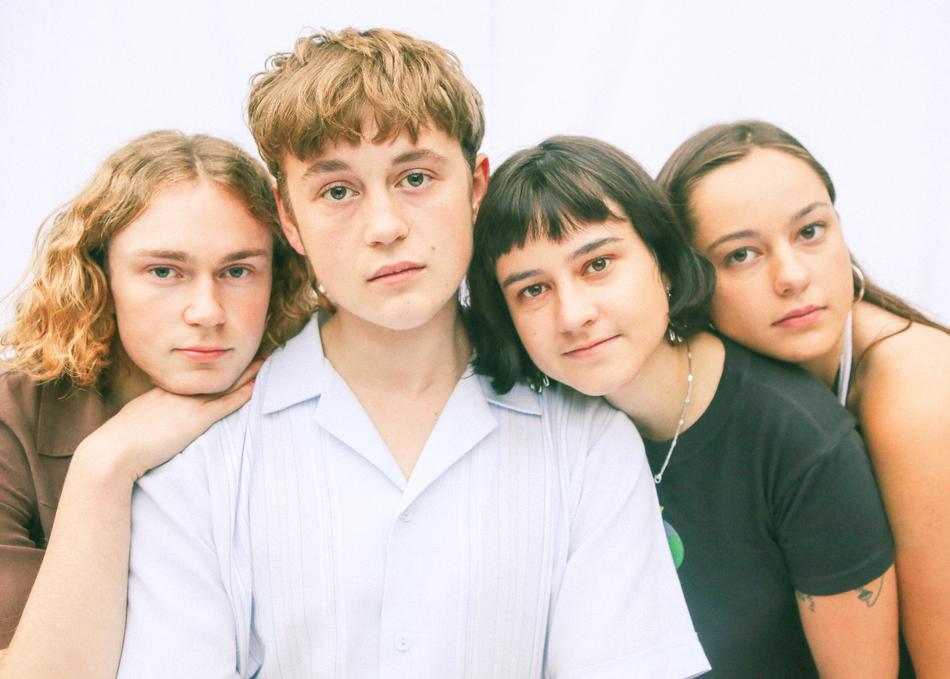 credit: Neelam Khan Veela
The Orielles - Bobbi's Second World
The Orielles are: Esmé Dee Hand Halford (bass & vocals), Sid Dee Hand Halford (drums & vocals), Henry Carlyle Wade (guitar) and Alex Stephens (keyboards).
The Orielles are one of the most exciting bands in the UK right now. Their debut album Silver Dollar Moment came out to a wave of critical acclaim last month, reaching the dizzy heights of number seven in the official vinyl sales charts, while their live show has seen them amass a devoted legion of fans up and down the land thanks to some dazzling showstopping performances.
Esme Dee Hand-Halford: We've always been really invested in the idea of a steady climb rather than getting hyped and going from being small to massive, so I think it's great that we've steadily built our way up. The venues are getting a little bit bigger each time and it's pretty surreal to see so many people getting behind it and supporting us so much.
Subgenre: Alternative
From: Manchester, UK-ENGLAND