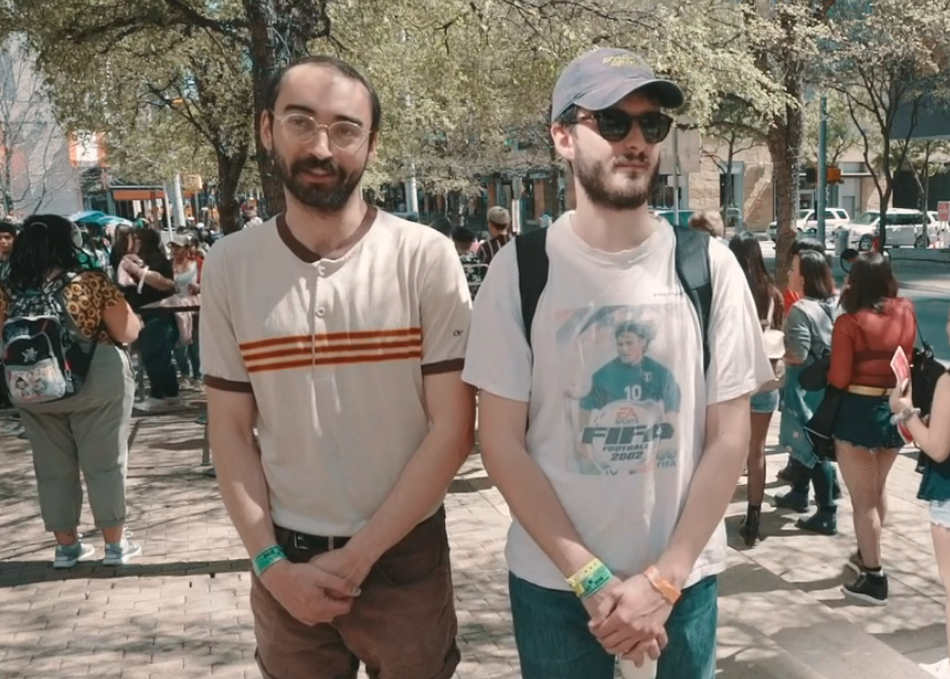 Baseball Gregg is a pop duo from Stockton (California) by way of Italy.
Founders Luca and Sam met in Bologna in 2013, the former a native of the city and the latter a math student studying abroad. Here, their first songs took shape and were recorded in a flurry of late spring nights, eventually becoming the duo's self titled debut EP, "Baseball Gregg" (2014).
Their debut album, "Vacation" (2016), was recorded in California during the summer of 2015 and helped the duo getting hundreds of thousands streams on Spotify while touring both in Europe & Usa.
Their second EP "Ciao for Now" (2016) got recognition from Rolling Stone among others; throughout 2017 and 2018 the duo worked on "Sleep", their second LP, which was published via La Barberia Records and Slovakian cassette label Z Tapes and premiered on HypeMachine. In late 2018 Baseball Gregg released "Gifts" (2018), a collection of six holidays songs, one written each year from 2013 to 2018.
In 2019 Baseball Gregg played SXSW, Iceland Airwaves and extensively toured USA and Italy. Their 3rd album "Calendar" is scheduled for release in early 2020: throughout 2019 the band is putting out a new single at the end of each month.
Artist is seeking the following professional connections: Label, Other Artists to Tour With, Booking Agent - US, Booking Agent - UK/Europe, Sync/Music Supervisors
Subgenre: Indie Pop
From: Bologna, ITALY