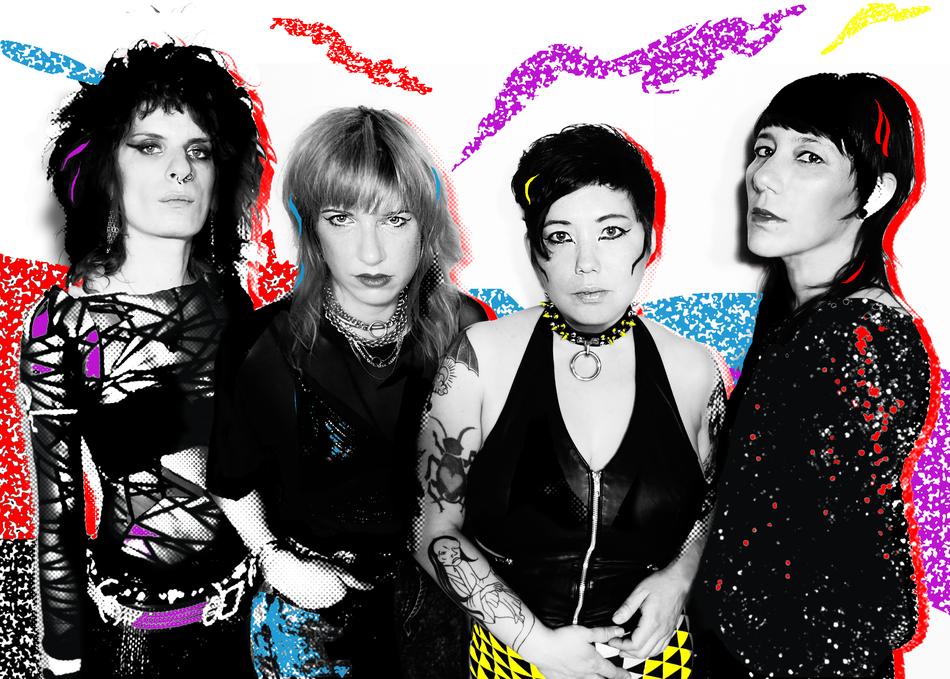 Ötzi - Winter
Ötzi is a dark post-punk trio from Oakland, CA, comprised of singer & bassist Akiko Sampson, singer & drummer Gina Marie, and guitarist K. Dylan Edrich. They are known for their intricate songwriting and their explosive live show. At times haunting and at times aggressive, Ötzi delivers a driving rhythm and the intertwining melodies of two vocalists blanketed by abstract guitar washes.
Since their formation in 2014, Ötzi has toured many parts of the world, billing with varied post-punk, punk and indie luminaries including the Chameleons, Pink Turns Blue, Deerhoof, Modern English, Actors, Kommunity FK, 13th Chime, Zounds, Screaming Dead and The Iconoclast.
Ötzi released a seven-inch EP, "Gong Show," on Long Way to Go Records in 2016. In 2017 came Ötzi's debut LP, Ghosts, recorded by Stan Wright of Arctic Flowers, and released on Near Dark, Psychic Eye, and Last Hour Records in the US and on Bat-Cave Productions in Europe. In 2019, Ötzi released "Part Time Punks Sessions," a Peel Sessions-style EP produced by the Part Time Punks KXLU radio show, on Psychic Eye and Near Dark record labels.
In 2019, Ötzi signed a worldwide deal with Toronto-based Artoffact Records.
Subgenre: Post-Punk
From: Oakland, CA