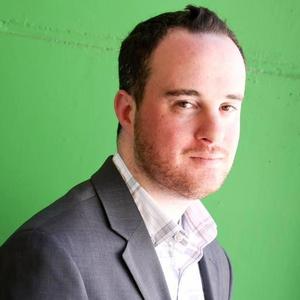 Lee Meltzer is a New York based entertainment publicist and marketing executive representing narrative and documentary feature films as well as TV shows, talent, film/TV festivals, VR & brand clients at PMK*BNC.
Recent SXSW publicity campaigns include Andrew Bujalski's SUPPORT THE GIRLS & RESULTS, Stacy Cochran's WRITE WHEN YOU GET WORK, Luke Korem's DEALT (SXSW Audience Award Winner, 2017), Matthew Newton's FROM NOWHERE (SXSW Audience Award Winner 2016), Scott Rosebaum's SIDEMEN: LONG ROAD TO GLORY, Alex Gibney's STEVE JOBS: THE MAN IN THE MACHINE, Grantland Features' SON OF THE CONGO, Ryan Moore's MANNY. Neil Berkeley's HARMONTOWN & Rob Zombie's THE LORDS OF SALEM
Meltzer has also led festival publicity campaigns for films including Justin Chon's MS. PURPLE, Craig William Macneill's LIZZIE, Michael Dweck's THE LAST RACE, Michael Noer's PAPILLON, Anna Chai and Nari Kye's WASTED: THE STORY OF FOOD WASTE, Justin Chon's GOOK (Sundance 2017 NEXT Audience Award Winner), Chris Kelly's OTHER PEOPLE, Barbara Kopple's THIS IS EVERTHING: GIGI GORGEOUS and RUNNING FROM CRAZY, Todd Miller's DINOSAUR 13 & Ross Katz's ADULT BEGINNERS
Meltzer oversees publicity for festivals including EBERTFEST and HOT SPRINGS DOCUMENTARY FILM FESTIVAL and has worked with clients including SERIESFEST and NORTH FORK TV FESTIVAL, NATIONAL BOARD OF REVIEW & FILM SOCIETY OF LINCOLN CENTER.
Recent film publicity campaigns include Robert Schwartzman's THE UNICORN, John Pogue's BLOOD BROTHER, Michael Noer's PAPILLON, Clio Barnard's DARK RIVER Taran Killam's KILLING GUNTHER, BBC Earth Films' EARTH ONE AMAZING DAY, Adam Carolla and Nate Adams' THE 24 HOUR WAR, Matt Villines and Oz Rodriguez's BROTHER NATURE & Jason Momoa's ROAD TO PALOMA
VR Clients have included Positron, The VOID and STXsurreal.
Campaigns for TV, brands and content clients include CNN, HBO, INTERLUDE, MOUNTAIN DEW GREEN LABEL FILMS, OWN: OPRAH WINFREY NETWORK, PRESIDENTE BEER, TRIBECA SHORTLIST & YOUTUBE RED.
Events featuring Lee Meltzer
Mar 11, 2019
11:00am — 12:15pm