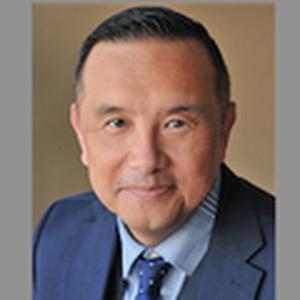 DAVID MAGDAEL, President - DAVID MAGDAEL & ASSOCIATES, INC.
As founder and president of DAVID MADGAEL & ASSOCIATES, INC, his company continues to specialize in docu films, independent films, directors, and public affairs issues since 2000. From developing Oscar® campaigns to creating film festival strategies for filmmakers and indies to television broadcast publicity to theatrical release PR strategy and film unit publicity, his firm has become an important entertainment media firm boasting a client roster of numerous Academy Award® documentary and short films, Sundance, Tribeca, SXSW, Toronto, IDFA gems and indies, as well as studio projects and TV broadcast for NETFLIX, HBO, Lionsgate, Paramount, Universal, Sony/Columbia, Zeitgeist, Showtime, Relativity, Fox Searchlight, Rogue, Focus Features, Broad Green, Film Rise and others.

Magdael has represented films at SXSW since 2006. Recent film projects include: SCIENCE FAIR; NARCISSISTER ORGAN PLAYER; PEOPLE'S REPUBLIC OF DESIRE; CHI-TOWN; MORE HUMAN THAN HUMAN; RUBEN BLADES IS NOT MY NAME; FIRST WORLD PROBLEMS; NOBODY SPEAK; UNREST; THE WORK; LET THERE BE LIGHT; WALK WITH ME; THE UNTOLD TALES OF ARMISTEAD MAUPIN; RAMBLIN' FREAK; MOTHERLAND; PLASTIC CHINA; TOKYO IDOLS; SILICON COWBOYS; LANDFILL HARMONIC; HOOLIGAN SPARROW; SONITA; THE EAGLE HUNTRESS; A WOMAN LIKE ME; BOONE, ORANGE SUNSHINE, I AM THE BLUES; THE THEORY OF OBSCURITY; BIKES VS. CARS; MADE IN JAPAN; GOOD THINGS AWAIT; SANDWICH NAZI; SUPERHEROES; LEAVE IT ON THE FLOOR; SUPER SIZE ME; WHAT WOULD JESUS BUY; JAM; BIG BOYS GONE BANANAS and others.
Magdael has also repped filmmakers MORGAN SPURLOCK, JUSTIN LIN, LUCY WALKER and BRIAN KNAPPENBERGER.
Events featuring David Magdael
Events featuring David Magdael