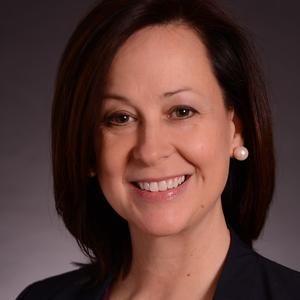 Catherine McCullough is Founder and Executive Director of the Intelligent Car Coalition, a group of Fortune 500 autonomous and connected car industry leaders in Washington, DC. In 2012, Catherine saw that the diverse auto, tech and telecommunications industries would converge as connected and automated technologies transformed transportation. She created the ICC to help guide members through unfamiliar regulatory territory, leverage mutually beneficial public policy strategies, and educate policymakers on complicated technical issues.
Ms. McCullough was raised in Washington, got her first paid political job at age nineteen and has worked in politics and policy for over twenty-seven years. She speaks regularly on complex issues at the heart of autonomous and connected car business models such as data use, privacy, cybersecurity, autonomous vehicles, and the government's role in innovation.
Ms. McCullough is a contributor to The Huffington Post, serves on and moderates panels at top conferences such as SXSW, has appeared on shows such as 'The Communicators,' has published op-eds in beltway publications, and is regularly interviewed by media outlets that cover connected car issues. She is an attorney and also holds degrees in Journalism and Political Science, and tweets @TechOnTires and @honestlobbyist.
Prior to her work with the ICC, Ms. McCullough worked as a government affairs consultant helping resolve critical business issues for corporate clients. Before that, she served as a Counsel for the U.S. Senate Committee on Commerce, Science, and Transportation. There she gained a birds-eye view of the internet, auto, insurance, and consumer product industries and the federal agencies that oversee them. As Counsel, she listened to stakeholders and negotiated across the political aisle to create policy that helped shape these marketplaces.
[Programming descriptions are generated by participants and do not necessarily reflect the opinions of SXSW.]
Events featuring Catherine McCullough
Events featuring Catherine McCullough