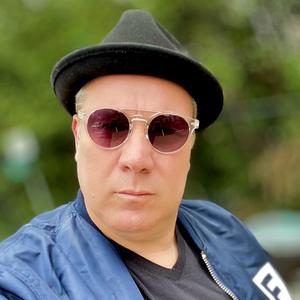 Since 1997 "Sweet John" has been discovering the wonders of the SXSW Conference and Festival. Having experienced many aspects of the conference from being a volunteer, staffer, and registrant he is well-versed in the "ways of the fest". There is nothing better than the creative energy from the best part of SXSW; the people.
If there is a new technology he is exploring it. Always being intrigued at learning new ways to communicate comes from his youth. From the days of running a "BBS" on a Commodore 64 from the family phone line, helping people find their flights at the airport using the first wireless handheld device, or experimenting with social media in new and exciting ways he is always ahead of the curve. If there is a new platform to be evaluated he is on it, exploring possibilities, and trying to find unique ways that it can be used. He has also found a niche as a commercial drone pilot. You may have seen some of his aerial photography of Austin.
Sweet John's experience with companies like SXSW, AT&T Wireless, and T-Mobile has given him rare insight into mobile technologies, experimental products, and the ever-changing world of social media. You will find he has a passion for the unexplored and an excitement for new products and concepts.
Currently, he is the Director of Experience for YourBikerGang.com here in Austin, Texas. In his spare time you will find him riding his longboard, taking photographs around town, or in the park with his two dogs.
Events featuring Sweet John Muehlbauer
Events featuring Sweet John Muehlbauer