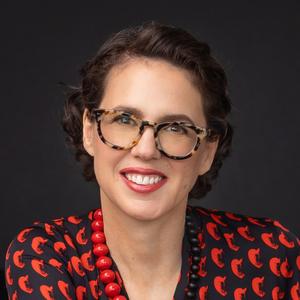 Amy Gallo is a workplace expert who frequently writes and speaks about gender, interpersonal dynamics, difficult conversations, feedback, and effective communication. She works with individuals, teams, and organizations in the United States and abroad to help them collaborate, improve how they communicate, and transform their organizational culture to one that supports dissent and debate.
Gallo is the author of Getting Along: How to Work with Anyone (Even Difficult People) the HBR Guide to Dealing with Conflict, a how-to book about handling conflict professionally and productively. She has written hundreds of articles for Harvard Business Review, where she is a contributing editor. Her writing has been collected in numerous books on a range of topics from feedback to emotional intelligence to managing others.
For the past three years, Gallo has co-hosted HBR's popular Women at Work podcast, which examines the struggles and successes of women in the workplace.
Gallo is a sought-after speaker, who has delivered keynotes and workshops at hundreds of companies and conferences, including SXSW, the Conferences for Women, the World Economic Forum, the Bill and Melinda Gates Foundation, Google, Deutsche Bank, MetLife, Adobe, and the American Chambers of Commerce in Finland and Sweden. In 2019, she delivered a talk at TEDxBroadway about the positive benefits of conflict.
Gallo is frequently sought out by media outlets for her perspective on workplace dynamics, conflict, and difficult conversation. Her advice has been featured in The New York Times, the Washington Post (The Lily), Fast Company, Marketplace, and The Austin American-Statesman.
She has been a guest on numerous podcasts and radio shows including HBR's Ideacast, and The Anxious Achiever, WNYC, the BBC, and ABC (Australian Broadcasting Corporation).
Before working with Harvard Business Review, she was a management consultant at Katzenbach Partners, a strategy and organization firm based in New York. She contributed to the firm's research on the "informal organization" -- the unofficial networks and communities that govern how people work together in practice.
Gallo is on the faculty of the Emotional Intelligence Coaching Certification program, launched by Daniel Goleman. She has taught at Brown University and the University of Pennsylvania and is a graduate of both Brown and Yale University.
She currently lives in Providence, Rhode Island, with her husband, daughter, and their dog, Emmet.
Events featuring Amy Gallo
Mar 8, 2019
12:30pm — 1:30pm
Mar 8, 2019
5:00pm — 6:00pm
Events featuring Amy Gallo
Mar 8, 2019
12:30pm — 1:30pm
Mar 8, 2019
5:00pm — 6:00pm