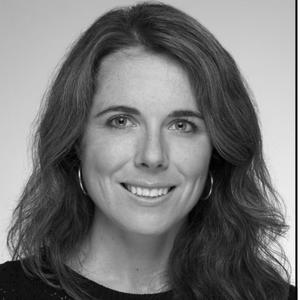 Megan Cunningham is the CEO/Founder of Magnet Media, the leading global content studio for brands. Magnet's mission is to tell stories that matter. As a studio, they use storytelling and data to drive measurable outcomes for brands and organizations. Clients include: Google, Adobe, Chase, Airbnb, Complex, IBM Watson, CitiGroup, The TED Talks, Politico, Blackrock, Spectrum, TIAA, YouTube, National Geographic Kids, PBS, Fandango, MIT Tech Press, and more. 
As an industry leader, Megan was recently recognized with a Cynopsis Top Women in Digital award. She's consulted on dozens of tech and entertainment projects, and has spoken at SxSW, The Sundance Film Festival, The Wharton School of Business, The MacArthur Foundation, CES and NAB. She is the author of The Art of the Documentary, featuring legendary filmmakers (Errol Morris, Ken Burns, DA Pennebaker, Sheila Nevins, Al Maysles, Barbara Kopple, Kirsten Johnson, Lauren Lazin). 
For the past decade, Magnet Media has been dedicated to the diversity and inclusion in the media industry. Megan was a mentor at MacArthur's Bay Area Video Coalition, and professionally mentors two groups of women: female directors, through Chicken & Egg Pictures and female startup founders, through Rent the Runway's Project Entrepreneur. 
She has served on the Board of New York Women in Film & TV and Global Giving, and completed the Punch Sulzberger Fellowship at the Columbia School of Journalism. She is a graduate of Swarthmore College, a founding partner of Marketers that Matter, the Forbes Agency Council, and is a member of the International Academy of Television Arts & Sciences.
Each year Magnet Media releases The State of the Story: a comprehensive Global Trends Report on The Future of Media and Marketing. The report features leading CMOs, CEOs, and senior leadership from media, tech and research firms alongside 1000's of data points and 100's of infographics, organized in a Top Trends visual presentation. You can downl
Events featuring Megan Cunningham
Mar 9, 2019
5:00pm — 6:00pm