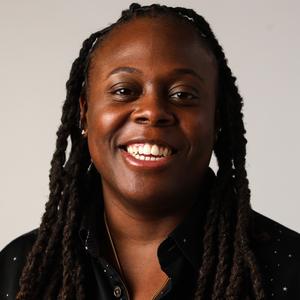 When it comes to managing talent and the brands there of, not too many people are able to execute in an effective manner. KeiSaundra 'Kei Opens Doors' Henderson is a multi faceted Talent and Brand Manager who is known for breaking, branding, and undoubtedly changing the lives of the artist in which she touches.
Journalist by trade, go-getter by nature, Kei was inspired by watching the rise of music mogul Puff Daddy, and collecting hip-hop magazines, XXL and The Source. Knowing she wanted to be a mogul early allowed for her to pursue her dreams by her own rules and not let anyone get in her way.
Upon graduating from Elon University with a dual degree in journalism and mass communications, and moving back to Atlanta, Kei began to build her company from the ground up through event promotions, lifestyle blogging and eventually dabbing into talent management (Gripplyaz, Siya, Two-9, Key!). After a quick post-college stint in Atlanta, Kei took her talents to New York, being the first ever Social Media Manager for Complex Media for 3yrs and then transitioning to a marketing position at men's lifestyle brand, 10.Deep Clothing. Through her many positions within the industry, Kei has been able to stay ahead of the digital trends with a knack for trend forecasting, brand development, and marketing; which attributed a lot to the success of branding her first mainstream artist, 21 Savage.
In the latter part of 2017, Kei decided to join forces with longtime friend and colleague, Barry Johnson who is responsible for branding, developing and managing his own roster through his management agency, Fab 5 Ent. (Earthgang, J.I.D. (Dreamville), Hardo, Njomza). Their company, Sincethe80s, is a record label (Joint Venture with Capitol/Motown), management, and publishing company based in Atlanta, GA.
Events featuring Kei Henderson
Events featuring Kei Henderson