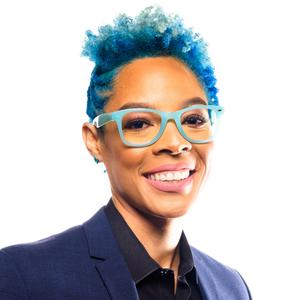 Dr. Tiffany Jana is the CEO of the TMI Portfolio of companies, a network of socially responsible, interconnected companies that cultivate organizational inclusion worldwide. TMI was the world's first diversity and equity focused Certified Benefit (B) Corporation and 2016 /2018 Best For The World Honoree.
As a multiple minority (including race, gender identity, and invisible disability) and diversity thought leader, Dr. Jana has been featured in numerous publications and media including Fast Company, Huffington Post, Forbes, and Psychology Today. Dr. Jana's favorite awards and recognition include 2017 Enterprising Women of the Year from Enterprising Women Magazine and 2018's Top 100 Leadership Speakers from Inc.com.
Dr. Jana has co-authored several books including "Overcoming Bias: Building Authentic Relationships Across Differences", "Erasing Institutional Bias: How to Create Systemic Change for Organizational Inclusion", and the second edition of "The B Corp Handbook". Dr. Jana is an acclaimed international speaker with credits including TEDx, SXSW, AdWeek, Watermark Conference, Hong Kong Social Enterprise Summit, Dialogues for Change (Germany), and many more. Dr. Jana's preferred pronouns are 'they/them' but 'she/her' is not offensive to them.
Events featuring Tiffany Jana
Events featuring Tiffany Jana