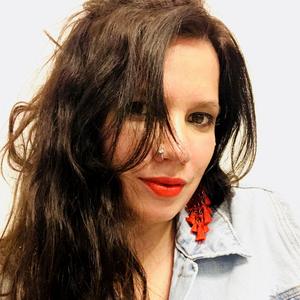 Filmmaker and storyteller specialized in Narrative Design for emerging media. International speaker in the areas of Virtual Reality and the evolution of digital storytelling ( Berlinale, SXSW, SXSW EDU, MUTEK, TEDx, MIT ODL, VR FEST, Online News Association and + )
Member of Werner Herzog's Rogue Film School. NATPE Diversity Fellow and MEDIA Emerging Producer. Part of the Amplify Digital Art Initiative cohort sponsored by Mutek, British Council and Somerset House UK.
H20 Science+Arts British Council AR Seed Funding Recipient 2020.
María Laura guides the StoryHackers Lab, a nomad laboratory exploring the future of storytelling and runs SeirenFilms, a boutique company based in Buenos Aires, Argentina, devoted to the exploration of new narrative frontiers.
Space lover. Working in the intersection of Arts, Science and Tech. Digital explorer.
Events featuring Maria Laura Ruggiero
Mar 10, 2019
11:00am — 1:00pm