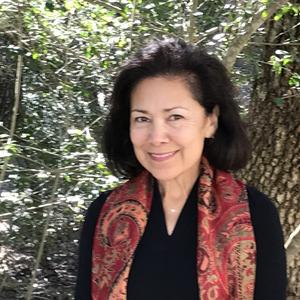 Mary Faria, PhD, FACHE
CEO and Acting President, AOMA graduate school of integrative medicine In Austin, Texas
Adjunct Professor and Lecturer at Texas State and Concordia University
Before joining AOMA, Dr. Faria retired after 30 years as a healthcare executive/administrator. She spent 21 years with the Ascension/Seton Healthcare Family in Austin. She served as COO/VP/Administrator for Seton Southwest Hospital, serving 17 years from the hospital's opening until she retired on June 30, 2017. She is an adjunct professor at Texas State University and Concordia University. She serves on Institutional Review Board (IRB) for Concordia University and is a seminar lecturer at the University of Texas at Austin. She received her PhD from the University of Texas at Austin. Her dissertation research was in the area of organizational change. Dr. Faria has been involved in research in the area of human and organizational resilience and with Dr. Sheila Armitage presented findings at both SXSW and The Healthier Texas Summit.
Dr. Faria currently serves on several community advisory councils and not-for-profit boards. She is the board chair for the Austin Mayor's Health and Fitness Council. Dr. Faria is also an accomplished age group distance runner, with local, national, and international age group race wins. She is also a triathlete. Teaches swimming to those fearful of water and was her age group winner in the 2016 Austin Fit Magazine's Most Fit Competition.
[Programming descriptions are generated by participants and do not necessarily reflect the opinions of SXSW.]
Events featuring Mary Faria
Mar 9, 2019
12:30pm — 1:30pm
Events featuring Mary Faria
Mar 9, 2019
12:30pm — 1:30pm