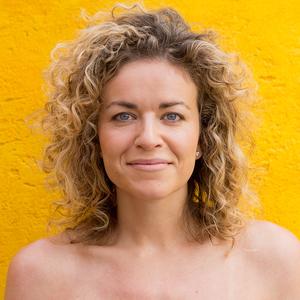 Iva Pawling is the Co-Founder & CEO of Richer Poorer, a mens and womens elevated basics brand. Founded in 2010, Richer Poorer has been on a mission to make everyone's top-drawer staples a little cooler, a little softer, and fit a whole lot better.
Iva was lucky to start her career in the PR closet of Kate Spade in 2003. After a few-year-long pit stop in Hawaii, she joined her jewelry-designer sister at her budding namesake brand, gorjana. Iva spent the next four years cutting her teeth at the start-up before taking the leap to try the entrepreneur path herself.
With some serious determination, luck and grit, Iva and her Co-Founder Tim Morse have led the company through fundraising; a successful acquisition to Shoes.com, followed by a re-purchase of the brand to be privately owned by the two Co-Founders again.
Richer Poorer now works with over a thousand retailers globally, maintains operations out of their corporate office and in-house fulfillment center in Southern California, and employees nearly 40 incredibly talented humans whom she is passionate about leading. In her spare time, Iva is bossed around by her two, tiny humans at home in the form of a one-year-old daughter and a five-year-old son.
[Programming descriptions are generated by participants and do not necessarily reflect the opinions of SXSW.]
Events featuring Iva Pawling